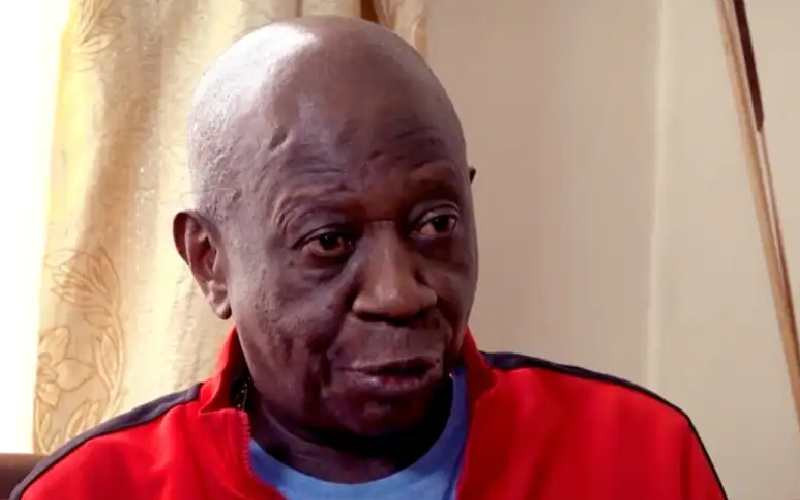 I had always wanted to work as a journalist right from primary school; my inspiration, Shem Mwigereri, who was then, the producer of children's programme, "Kipindi Cha Watoto".
Straight from High School, while waiting for results of end of the academic course, I visited VoK at Broadcasting House, along Harry Thuku Road, seeking employment.
That was in the late 80s. I was given a chance to read news briefs on TV - usually before close down. Then one evening, Khamis Themor comes to present Habari at 7.00pm in Studio A -this is where TV news was read. So he sees me sitting on a bench at the TV Centre waiting for my usual drill. As walks into the studio he briefly stops at the door, "Hello, huwa nakuona ukisoma closedown news briefs, you have a good and unique voice", he says.
"Come see me on Tuesday next week for news clinics to train your voice".
I make it for the news clinic as instructed.
Together with Willie Mwangi, they recommend I start with off-peak radio news.
Before I could start, I was absorbed by Sports Desk where I worked with Chris Khisa (now lecturer, PhD), Johnston Mwololo, Joseph Onyango , Topi Lyambila, among others.
I was then, the only female sports reporter and presenter for Kiswahili as well as English bulletins. That was in 1991.
One Saturday evening Ngulamu Mwaviro calls me asking to help save a situation; the scheduled presenter for the evening TV michezo/sports bulletin had suddenly been taken ill.
That evening the presentation section catapulted me to reading sports news on TV and radio.
I was later promoted to Prime Time News Anchor till 2005.
Themor kept mentoring me in my trade till he retired from KBC.
He did not just have a good voice for news. He was dedicated to what he knew how to do best.
He was a mentor to many upcoming journalists.
May he rest in peace.
Zipporah Alal is former KBC News Anchor
Related Topics