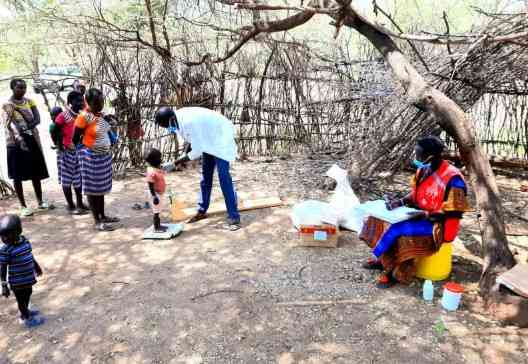 Over 800,000 children between the ages of two and six in Kenya are acutely malnourished, a report has revealed.
The National Drought and Management Authority (NDMA) in its report this month noted that some 884,464 children are facing malnutrition in at least 20 arid and semi-arid (ASAL) counties.
115,725 pregnant or lactating mothers are also affected and in dire need of treatment, owing the condition to a decline in milk production.
"Milk production was on a worsening trend as compared to the month of July in most of the counties. However, some counties including Baringo, Baringo, Kilifi, Mandera, Tana River, committed to ending drought emergencies," NDMA Chief Executive Col (Rtd) Hared Hassan said in a statement.
Hassan however noted that Tharaka Nithi and West Pokot counties have recorded an improved trend in August compared to July.
In 2021, the United Nations Children's Fund (UNICEF) revealed that about two million children under the age of five in Kenya were suffering stunted growth.
UNICEF warned that if not addressed, "under-nutrition has devastating long-term effects, including diminished mental and physical development."
Drought in several parts of the country is also expected to worsen, with about 20 to 23 counties affected, namely: Isiolo, Turkana, Wajir, Laikipia, Mandera, Samburu, and Marsabit counties, all in the alarm phase of the drought.
"This rapid deterioration follows a fourth consecutive poor rainfall season impacting negatively on crop production and worsening the livestock body conditions across the ASALs," the Authority noted.
Based on their projections, over four million people will be affected by the ongoing drought by October and will be in urgent need of food assistance.
NDMA however notes that the government has put in measures to curb its effects including water tracking in ASAL counties, provision of livestock feeds and supplements, and food and safety nets.
Kenya adds to countries in the horn of Africa currently affected by drought, together with Somalia and Ethiopia whose residents are also facing malnutrition and acute food insecurity.
Related Topics