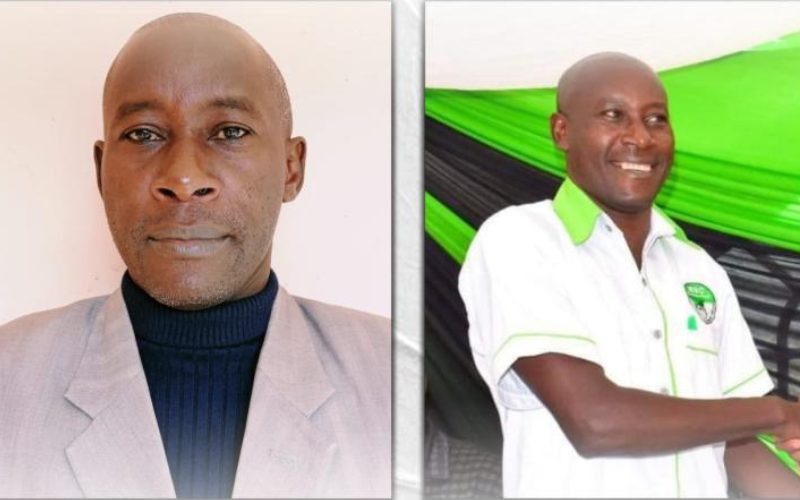 CCTV footage obtained by police has provided fresh clues into the disappearance of Embakasi East Returning Officer, Daniel Musyoka.
Mr Musyoka was found murdered in Oloitoktok, Kajiado County on August 15.
Footage collected from different points in Nairobi reveal he walked all the way from his polling station to Tassia area in Embakasi, where he was last seen alive.
All along, Musyoka appeared to be on a call on his mobile phone. Call data retrieved by the police, however, shows no call came through and neither did he make a call.
Investigators now believe that Musyoka could have been on a call on one of the encrypted calling networks such as WhatsApp.
And at one point, he was seen speaking to a boda boda rider near a club in Tassia. This was at around 11.15 am last Thursday.
Investigators are now keen to establish the identity of the rider who was captured speaking to Musyoka.
Detectives from the Nairobi area Crime Research and Intelligence Bureau together with their counterparts from the Embakasi DCI yesterday revisited the polling center where Musyoka was last seen alive.
The investigators mission on August 17 was to reconstruct the movement of the poll boss from his house to the tallying centre and possibly to Oloitoktok where his body was recovered.
On August 17, the investigators' journey to unravel the murder mystery started at his house in Aviation area.
Here, security guards and CCTV cameras recorded as Musyoka and his driver, who also doubles as his security guard, left the residence. This was around 9.15 am.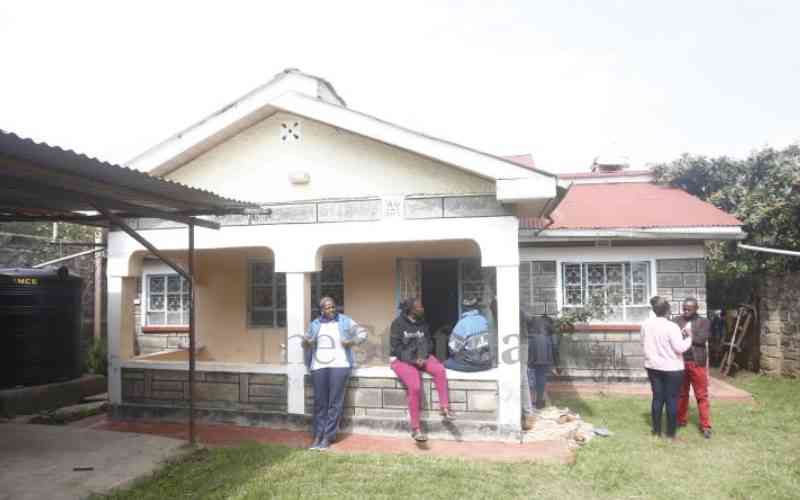 Security guards at the tallying centre told the investigators that Musyoka and his aide walked into their work station at around 9.30am.
He remained in this polling station for about 15 minutes after which, he was seen walking out as if he was heading to the toilets. This is the last time Musyoka was seen alive and at work.
Detectives familiar with the probe told The Standard that from the CCTV footage gathered so far, there was no indication that Musyoka was being trailed by anyone.
He seemed relaxed as he walked towards the direction of a nearby bus stop. There is also no indication that he could have been trailed by a vehicle or a motorbike, the investigators said.
"We have established that he (Musyoka) did not make or receive any call at the time when he walked out. Our investigation of the CCTV does not show anyone or a vehicle that could have been trailing the man," said an official familiar with the probe.
A further scrutiny of the Mobile money accounts of Musyoka did not reveal any suspicious transactions.
Investigators now hope they can get more footage that will help unravel the mystery of how Musyoka ended up dead and his body dumped over 50 kilometers away.
IEBC chairman Wafula Chebukati has said Musyoka went missing under unclear circumstances.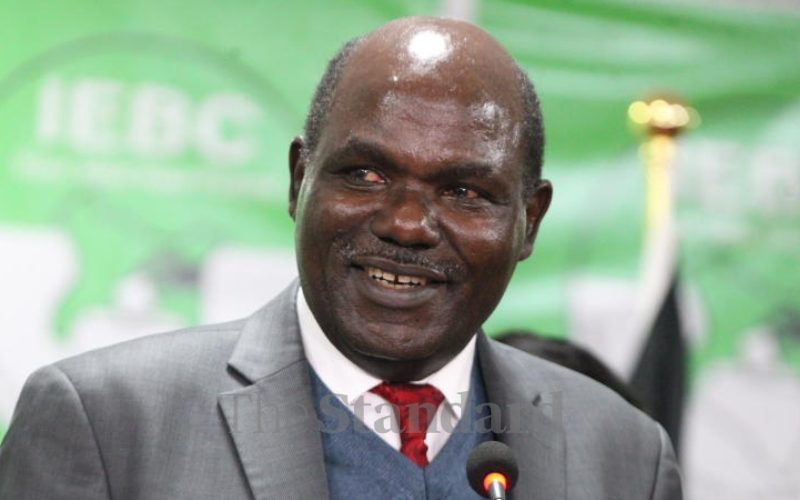 According to the IEBC boss, Musyoka was last seen at his work station at the East African School of Aviation tallying centre on Friday.
"He excused himself to make a phone call but did not return to the office, "Chebukati said.
On August 17, Francis Mureithi, one of the candidates who was vying for the Embakasi parliamentary seat, addressed a press conference in Nairobi and called on the police to dig deeper into the murder.
Although Mureithi is yet to record a statement on the matter, he said DCI headquarters should take up the investigations.
Meanwhile, Musyoka died after strangulation, according to a postmortem report. Doctors said his neck was damaged but there were no scars on his body. According to a source who witnessed the postmortem conducted yesterday at the Loitokitok, Sub-County Hospital in Kajiado, there were no gunshot wounds in the body.
The source said Musyoka's body had minor injuries while his lower limbs were swollen. ''We have just finished the postmortem exercise. The doctors have collected samples for further examination," said the source.
Three pathologists conducted the exercise which took more than two hours. They were led by Dr Dorothy Njeru, government pathologist and head of autopsy and Dr Edward Walong who represented the family.
Related Topics