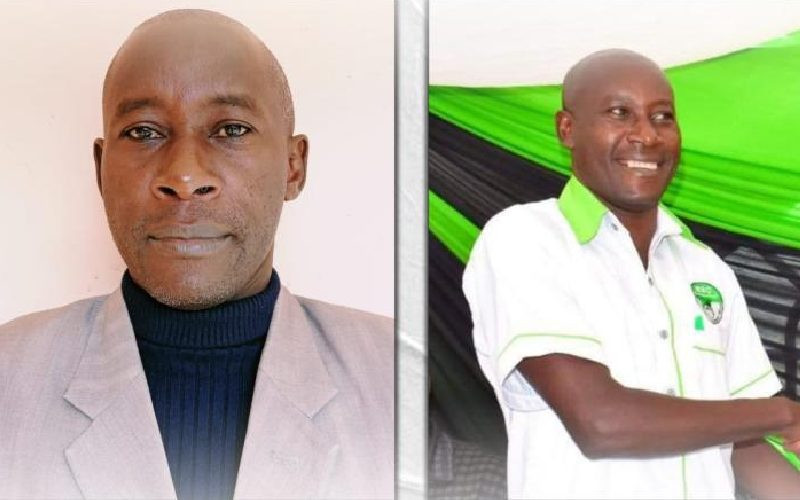 Mystery over the whereabouts of an electoral officer deepened Sunday, August 14, as his family called for speedy investigations into the matter.
More than 48 hours after Daniel Mbolu Musyoka was reported missing, there are still no answers on why he vanished from the tallying centre at the East Africa School of Aviation in Nairobi.
CCTV footage from an adjacent building shows Musyoka, 53, walking out of the premises on the day he went missing.
From the footage, there is no indication that he was being trailed.
According to an officer familiar with the probe, Musyoka seemed relaxed as he walked toward a nearby bus stop.
"We have established that he (Musyoka) did not make or receive any call at the time when he walked out.
"Our review of the CCTV does not show anyone or a vehicle that could have been trailing the man," said the officer.
Earlier reports had indicated that Musyoka had walked out to answer a phone call. Further scrutiny of Musyoka's mobile money accounts did not reveal any suspicious transactions.
Musyoka who was the Embakasi East returning officer went missing on Thursday. Yesterday, his brother Shadrack Musyoka told The Standard that they had visited nearly all major hospitals in the city but were yet to trace the missing relative.
The search had also been extended to mortuaries around the city but it yielded nothing.
Musyoka's daughter, Prudence Mbolu, said she last spoke to her father on Tuesday morning -election day. The conversation between father and daughter was brief since he was coordinating elections.
"Praying for you as the D-Day and counting days approach. You got this," read a message from Prudence.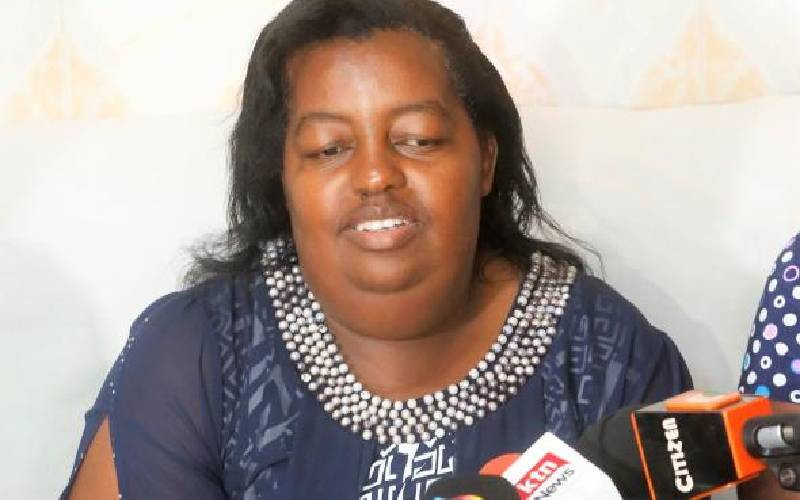 The father responded, "Thank you my dear," This is the last time that the daughter heard from her father.
Back in Nakuru, Musyoka's family is in distress following his disappearance. At his home in Lanet, The Standard team found his wife Tabitha Mbolu in the company of neighbours and church elders.
"The election has lost meaning to me. My thoughts are on finding my husband who has been missing under unclear circumstances," said Tabitha.
She explained that her husband who has been working with the electoral commission since 2009 left their Nakuru home for Nairobi on July 10 after attending church at AIC Lanet Umoja.
"He was to come back home after the elections. Since then we have been in contact every day. The last time I spoke to him was on August 10 at noon," said Mrs Mbolu.
In their last conversation which happened as he oversaw tallying of votes, Musyoka explained to his wife how he had a lot of work to do and would return home once he concludes his duty.
"I called him on August 11 at around 8am but he didn't receive the call. His cousin who also lives in Nairobi called me in the afternoon asking whether I had talked to him. An IEBC official who was their mutual friend had reached out to him with the same question," said Tabitha.
Independent Electoral and Boundaries Commission Chairman Wafula Chebukati said Musyoka's bodyguard escorted him from his house to the tallying centre at the East African School of Aviation.
"At around 9.45am, he excused himself to receive a telephone call but did not return. The commission could not reach him. A report was made at Embakasi Police Station vide OB Number 24/11/08/2022," said Chebukati.
Musyoka's disappearance from the tallying centre coincided with a time when he was just about to announce the final results for the various positions in the constituency.
"His bodyguard informed me that they had set everything for him to announce the results. It is not clear who called him and where he was headed from the tallying centre," said his wife.
She explained that after receiving the news, their eldest daughter and other relatives joined a search team comprising of the police to track him but had not succeeded by yesterday.
"They have looked for him in the entire Embakasi and Nairobi hospitals and even morgues without a trace. I urge the government to intensify his search for us to find peace," said Tabitha.
She added that Musyoka's Whatsapp details show he went offline at around 10.30am, barely an hour after excusing himself from the tallying centre.
"The police have told us that his phone signal went off the radar while at Mihang'o, barely ten kilometres from his work station. Since then, the phone has been off," she said.
Tabitha described her husband as a loving family man who always spent his free time with his children.
"In our last call, he had promised to return home before our son could go back to school. He is hardworking and loves his work. He has previously worked in Machakos, Makueni, North Horr, Oloitoktok and recently in Nairobi," she said.
Regina Githua, a neighbour described Musyoka as a man of the people who had high integrity and was a staunch Christian.
"He was always jovial and lived well with his neighbors," said Githua.
On Saturday, detectives from the elite Special Service Unit were roped into the investigations. The officers visited the tallying centre.
[Kennedy Gachuhi, Stephanie Wangari and Kamore Maina]
Related Topics