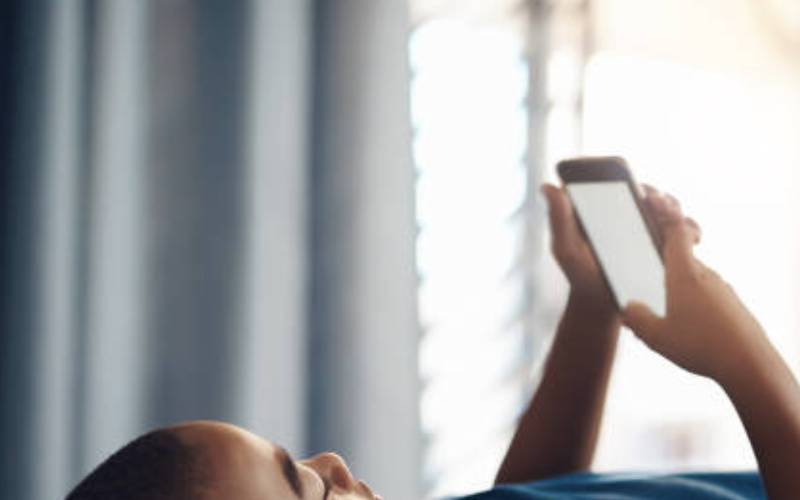 More than 12 million children in Kenya have access to adult pornography online, a report has revealed.
It has also emerged that most children are using their parents' and friends' mobile phones and school computers to watch pornographic materials on the internet.
The report National Plan of Action to Tackle Online Child Sexual Exploitation and Abuse (OCSEA) launched on Wednesday revealed that 55 per cent of the 21.9 million children in Kenya have widespread access to pornography and are exposed to sexual exploitation.
Research findings by the state department of Social Protection, Senior Citizens Affairs and Special Programmes and UNICEF, also revealed that children are widely engaged in 'online dating' but tend to not view it as abuse, since there is no physical touching taking place.
Speaking during the launch of the report in Nairobi, stakeholders expressed concerns over worrying trends of children being subjected to online abuse and sexual exploitation with online grooming being the biggest reported by OCSEA.
Online grooming is defined as, the building of a relationship of trust and emotional connection by an adult with a child or young person for the purpose of manipulating, exploiting and abusing them.
Ministry of public service, gender, senior citizens affairs and special programmes Cabinet Secretary, Professor Margaret Kobia, said the children's rights are at risk of being compromised through crimes including sexual exploitation and abuse facilitated by the digital technologies that are meant to be beneficial.
"The mass use of the internet and new technologies has amplified the production and circulation of illegal child sexual abuse materials. It has also increased the incidences of online grooming for sexual abuse, sextortion, sexting, and the conduct of other forms of exploitation, including live streaming of child sexual abuse," said Kobia.
She observed that the Covid-19 pandemic has accelerated the alarming trends necessitating the need to protect children in the digital environment.
The five-year action plan, which will run between 2022-2026, is aimed to guide the government, industry, policymakers, civil society organisations and communities to take the right measures to ensure the internet is safe for children. The report finds that between 2006 and 2014, almost two-thirds of children, who identified as victims globally were female, and since 2010, the number of self-taken images each year exceeded more than 40 per cent of the total number of images identified by Interpol.
While all children are at risk of online abuse and exploitation, some are more vulnerable, including children with disabilities and those living in, or from refugee and displaced communities.
"In Kenya, children have low levels of awareness of the risks posed by the internet, and limited knowledge about how to get support or report concerns. Most children understand the risks in relation to cyberbullying, but are less aware of the potential risks of sexual issues online," reads the report.
Speaking during the launch, United Nations International Children's Emergency Fund (UNICEF) Country representative, Maniza Zaman, said more than 1,300 Kenyan children have already shared sexual, naked or semi-naked images or videos of their bodies with other internet users, and three million others have gone on to have a physical meeting with a stranger they first encountered online.
"The risk of abuse is obvious and the internet does not forget. The trauma the children face when they are subjected to this kind of exploitation abuse stays long. There is a need to put measures to protect children from sexual harassment, cyber-bullying and any other form of harm" said Zaman.
The trend of increasing cases of online abuse was linked to the increasing use of mobile phones and access to the internet.
For instance, three in every 10 households have internet in the home and access is growing exponentially with Kenya experiencing a 676 per cent increase in internet use since 2005.
The Communications Authority of Kenya estimates that mobile phone use is currently at 108 per cent with a total of 61.96 million subscribers, increasing internet users to 40 per cent of the population.
In 2020, Kenya recorded the highest internet penetration rate in Africa.
Among the children aged 13 to 17 years, who were interviewed in Kisumu, Mombasa and Garissa counties confirmed to have been using their friends' and parents' mobile phones or used computers at home and in school to access the internet.
The children revealed that Covid-19 had increased their access to the internet since they now had computers and smartphones to engage in online learning.
Further, they said they had access to webcams. "The impact of Covid-19, and with more children online, has seen a 106 per cent increase in registered reports in March 2020, compared to March 2019," the report said. The popular sites listed included YouTube, Facebook, Messenger and Instagram. SnapChat and TikTok were also popular. Other named apps included Omegle, Likee, Phoenix, Twitter, Telegram, Opera Mini, IMO and online games.
"The importance of online platforms for showcasing talents and making money through getting subscribers or followers was cited by several participants," reads the report.
However, the reporting procedures for such matters are unclear to both children and adults, hence few cases are reported. Children also indicated that they regret making such reports since they did not receive any help which only left them guilty and traumatised.
"The existing witness protection system needs to be reviewed and strengthened and where a case has progressed, attention must be given to ensuring the child is in a safe environment with the minimal amount of disruption to their everyday life," reads the report.
The National Council on the Administration of Justice (NCAJ) Chairperson Justice Teresia Matheka said the legal frameworks meant to support OCSEA victims have gaps that need to be filled.
"Our children have become the target of this new dark thing and the key is in prevention. We need to educate our children so that they, too, can be in the frontline to protect themselves," said Matheka.
The stakeholders noted that if the Children Bill, which is currently in the Senate, sails through, some of the challenges and gaps will be addressed.
[email protected]
Related Topics