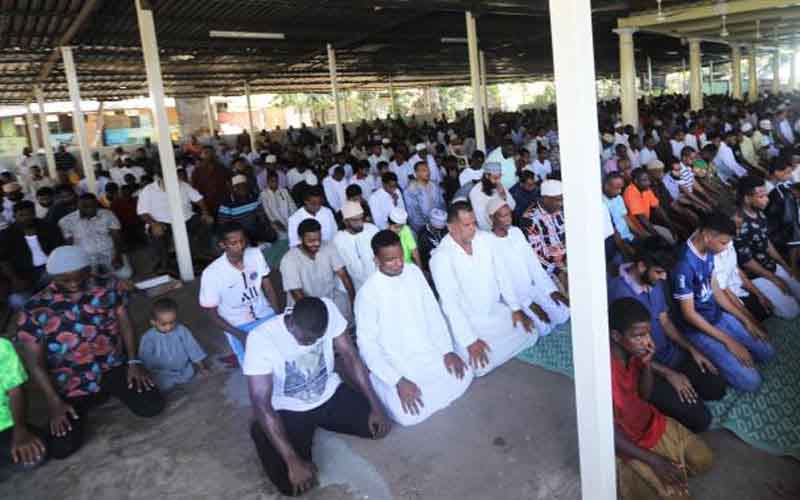 Most Muslims in the country yesterday celebrated the beginning of the month of Ramadhan, which marks the start of their fasting period. Others are scheduled to start today.
Ramadhan, which is the ninth and holiest month in the Muslim calendar, starts after the sighting of a new moon. Yesterday, Deputy Chief Kadhi Suqyan Hassan Omar said the crescent was sighted in Wajir on Saturday.
But in Mombasa Senior Principal Kadhi Sheikh Twalib Mohamed said the new moon had not been sighted in Kenya
"In my capacity as Deputy Chief Kadhi, I am happy to announce to all Muslims in the republic of Kenya the moon has been sighted in Wajir. Three people have confirmed to us they sighted the crescent," said Sheikh Omar.
He said the claim by the three individuals was confirmed by Muslim clerics and scholars. Sheikh Omar identified the three as Abdulrashid Abdi, Ali Mohammed Hassan and Rashid Hamis. The Deputy Chief Kadhi also said that a fourth person, Nurein Mohammed Ismail, also reported sighting the new moon from Mtopanga in Kisauni, Mombasa County.
"Those who have seen the moon should fast," said Sheikh Jamaluddin Osman, deputy Imam Jamia Mosque flanked by senior sheikhs.
He added: "We also take this opportunity to remind Muslims to take care of the poor during this month." Muslim clerics in Mombasa said Muslims across the country should focus on fasting, giving charity and pray for the nation ahead of the General Election.
Yesterday, Kenya National Muslim Advisory Council chairperson, Sheikh Juma Ngao, said it was time for Muslims to deepen their faith in God and share with the less fortunate in the community. Sheikh Ngao applauded the national government's decision to waive import duty on dates during the month of Ramadhan. Dates are the food Muslims take to break their fast in the evening.
Jamia Mosque Council of scholars referred to as Majlis Ul Ulamaa, in conjunction with Jamia Mosque committee, reported that crescent was on Friday night sighted in different parts of the world, including Saudi Arabia and Qatar.
Related Topics