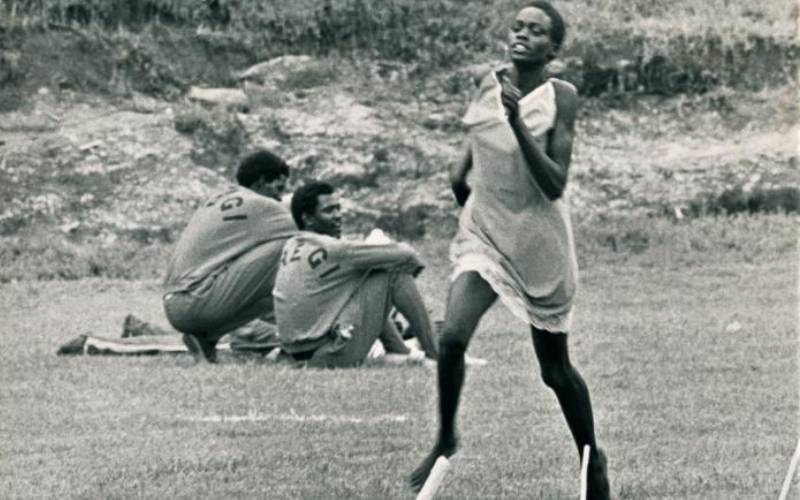 That Kenya is a great sporting nation is not in doubt. Ever since the dawn of competitive sports, the country has never missed big sporting events, especially athletics.
Early major sporting events were predominantly a male affair as women were considered unable to compete.
The 1968 Mexico City Olympics was the first major event where Kenyan women participated. Writing in History in Africa Volume 43, Michelle Sikes, then a lecturer of sociology at Stellenbosch University, said there was little build-up as to how the Kenyan women trained and qualified.
She wrote: "Although Kenyan women represented their country for the first time, that hallmark event earned no mention. Also left out of this narrative were the Kenyan women who competed domestically during the years prior to their 1968 Olympic debut. Unacknowledged were the facts that the inaugural Colony Women's Championships was organised in 1959 and that women were competing in Provincial Championships from 1957, and in district and schools' championships from the early 1950s."
But female athletic talent existed. Ms Sabina Chebichi from Trans Nzoia, and whose exploits were documented by the legendary cameraman Mr Mohamed 'Mo' Amin, gained global fame for what she lacked in terms of sporting gear than her prowess.
In his book Kenya: Through my Father's Eyes, Amin's son, Mr Salim, records how Chebichi ran "barefoot and wearing a green petticoat because she could not afford a proper kit." At the 1973 Brook Bond-sponsored races in Kericho, Ms Chebichi may not have initially commanded any attention, but she would as the races began. Ms Chebichi was a lanky, 14-year-old girl who, in a press interview, said she discovered she could run just a year earlier.
In Kericho, she must have seemed a joker when she was getting set for the 800m race. Some must have thought she had forgotten to dress up as she turned up in a petticoat, a must-have accessory for women back then, but the most inappropriate of all sportswear.
The following year, Ms Chebichi became the first Kenyan female athlete to win a Commonwealth Games medal when she claimed the bronze medal in the 800m in Christchurch, New Zealand.
When the world was expecting a better performance the following year, Ms Chebichi was nowhere to be seen as she had become pregnant. She earned little recognition for her exploits but became a trailblazer for women in athletics.
Related Topics