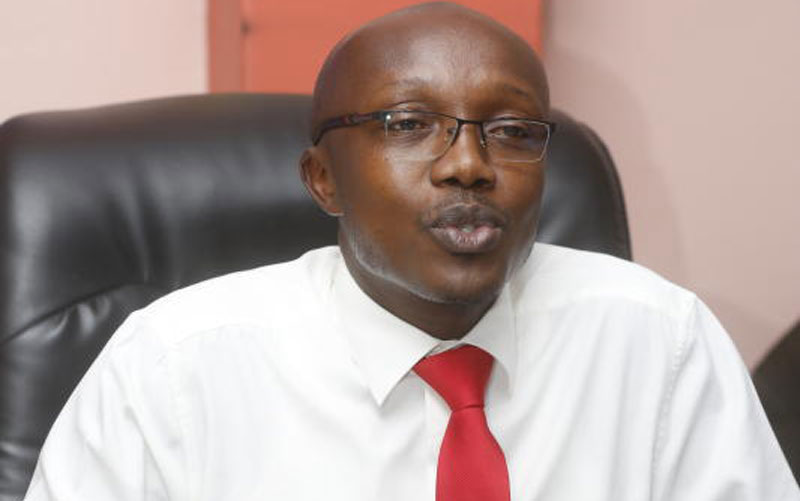 The Law Society of Kenya (LSK) is set to hold elections on March 17, to replace the outgoing council whose members were prematurely removed from office.
Over the years, top positions in the council have gone to lawyers practicing in Nairobi. They include the ousted president Nelson Havi, who wants to be Westlands MP.
Senior lawyers from outside Nairobi are however determined to clinch the national positions, including the presidency. Five candidates cleared for the race.
Benhard Kipkoech Ng'etich, a High Court advocate based in Nakuru, with 14 years in practice and eight years in various leadership positions, is eyeing the LSK presidency.
He has served as LSK council member, and chairperson of the society's Rift Valley branch.
"I have a wealth of experience from the roles previously held... I intend to create a conducive environment for lawyers and especially on their welfare," said Mr Ng'etich.
He says he will also focus on improving the police-advocates relations and minimising quack advocates tainting the profession's image.
With the wrangles that led to a premature end to the tenure of the latest leadership, Kipkoech says he is determined to give LSK a turnaround if elected.
"There has been a series of wrangles in the council, which affected its service delivery. LSK belongs to all members and they should be allowed to make decisions at the general meetings, council meetings and disagreements managed respectfully," said Ng'etich.
Another LSK presidential candidate outside Nairobi is Mathew Nyabena, who practices in Mombasa and has clocked 21 years in practice.
"I've served as council member, Mombasa LSK chairperson and as the chairperson of the LSK branch chairmen. I united other chairmen and want to replicate this in LSK as president," said Mr Nyabena.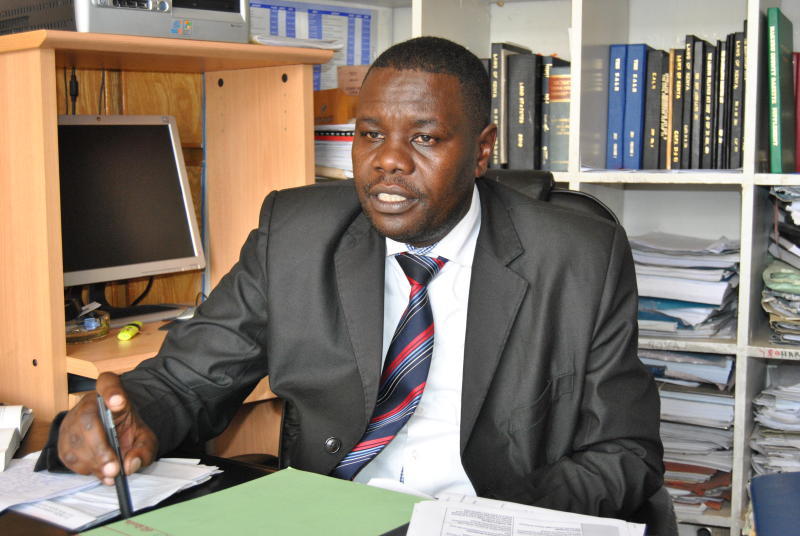 He said LSK had been ailing from disgruntled leaders more than the members themselves.
"Incoming leaders have been mistreating outgoing leaders. Once elected, I will bring together all former and current chairmen as they have the institutional memory of LSK for its good," he said.
He added that he would put in place in-house dispute resolution mechanism that will handle cases involving members within 30 days.
"I will also lead reforms on the LSK Act to ensure that national council members are elected by the branches can be recalled. Currently, the threshold of removal of the CEO is too," said Nyabena.
The two are to face off with Eric Theuri, Samson Omwanza and Carolyne Kamende all of whom practice in Nairobi.
Vice president
Also in the race is Nakuru-based advocate David Mong'eri, who has practised for 20 years. He wants the vice president position last held by Nyabena, who replaced Caroline Kamende. Kamende now wants to be LSK president.
"I have served as the chairperson for the Rift Valley LSK for two terms and had a successful time. I have been motivated by the need to get society back on its feet," said Mong'eri.
He explained that the division within the outgoing council has greatly affected its performance especially in keeping government in check.
"We have been divided. We want to have a unified society. We have people suffering because of the disagreement we have been having. We want to check on the excesses of the government to ensure there is the rule of law," said Mong'eri.
His competition so far includes advocates Ajwang' Debora, Akusala Boniface and Odhiambo Faith all of whom practice in Nairobi.
Christine Kipsang, an advocate practicing in Mombasa is seeking to be elected as LSK's female representative at the Judicial Service Commission.
Ms Kipsang, who has been in practice for the last 20 years, is the immediate former vice-chairperson of the Mombasa Law Society.
"My goals will be on adopting measures that will improve access to justice. I will push for proper facilitation of magistrates for them not to be prejudiced. I shall advocate for strong bar bench committees to check on rogue judicial officers," said Kipsang.
More advocates are still offering themselves as candidates for various positions.
Related Topics