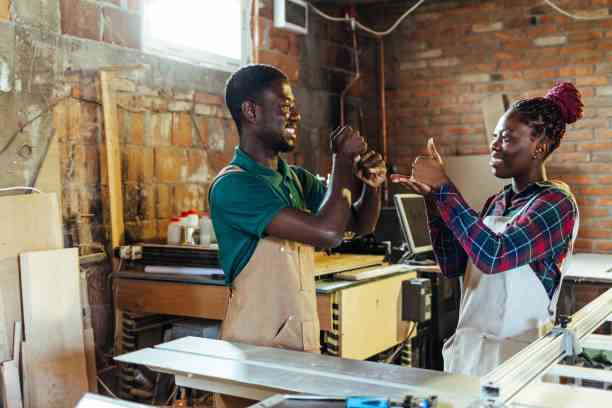 Learners in primary schools could soon be required to take Kenya Sign Language as a compulsory subject if a proposal before parliament is adopted.
The proposal, contained in the Kenya Sign Language Bill, 2023, seeks to mainstream sign language and integrate it into the school curriculum.
The bill has been sponsored by nominated MP, Umulkheir Umi, who notes that despite being a national language alongside English and Swahili, sign language has been relegated as a third wheel.
"The constitution recognises three languages; English, Swahili and the Kenya Sign Language. However, only English and Swahili are taught in our schools. Therefore, the first segment of the bill addresses incorporating sign language into our education system and making it compulsory," she said on Monday in an interview with The Standard.
A similar proposal was made in 2020 when senators Gertrude Museruve and Margaret Kamar sought to have the Kenya Sign Language as a compulsory subject in secondary schools.
At that time, government data had shown about 800,000 Kenyans have one form of hearing impairment or another. The suggestion that had been made by the Kenya Institute of Special Education, therefore, wanted the deaf integrated with other members of society so they get equal opportunities as the rest.
The proposal also sought to have sign language interpreters deployed in courts, government offices and schools, as well as other key places where those with hearing impairment would be disadvantaged without them.
One of the consequences of the proposal may include the retraining of primary school teachers to facilitate effective communication with deaf students.
Umi, 27, said including sign language in the curriculum would benefit about 2.7 million deaf Kenyans, a significant portion of the population.
"We are dealing with 5 per cent of the population, that's about 2.7million people, who are deaf. That is not a small number, which is why we want sign language made compulsory," said the first-time MP, Umi.
At the same time, Umi is seeking the creation of the Kenya Sign Language Council that will regulate its use. This, she says, has been necessitated by a rise of inexperienced interpreters and substandard training.
"This regulatory body will address concerns on interpretation and training facilities, ensuring that only qualified individuals provide sign language interpretation services," she said.
She added: "The creation of the sign language council will weed out quacks. A person who wishes to provide Kenyan sign language interpretation services shall apply for registration by the government," the bill reads.
The bill's provisions extend to telecommunications companies, urging them to ensure their services are suitable for individuals with hearing impairment.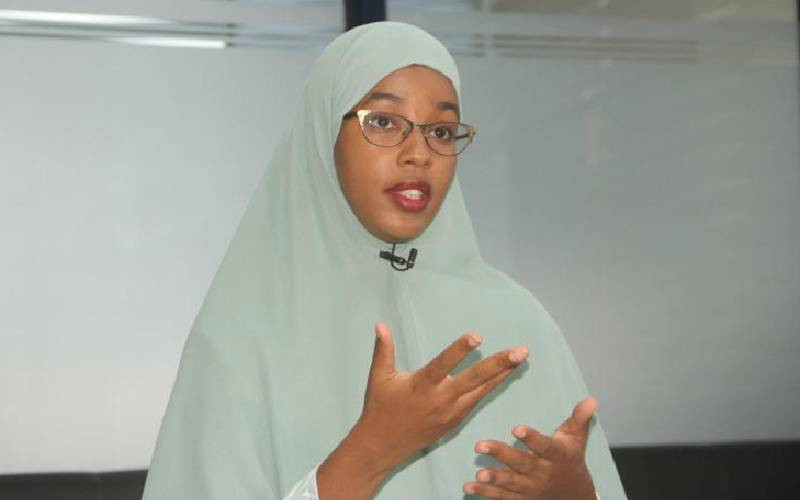 Umi points out that affordable communication services are essential for the deaf community's inclusion in various aspects of society, from education to employment.
In regulating special education, the bill seeks to empower the Education Ministry and the CS to regulate the provision of Kenyan sign language interpretation.
The bill states that the Education CS will also be required to determine the education, training and qualifications required for a person to be registered as a Kenyan sign language interpreter, besides establishing and maintaining a register of Kenyan sign language interpreters.
The council will ensure that all sign language interpreters are licensed and pay a registration fee that will be used for the day-to-day running of the council and its operations.
The bill also targets telecommunication companies and seeks to compel them to provide a subsidy to those with hearing impairment to communicate.
"The deaf also speak on the phone just like you and me but not on a video call, which is quite expensive. So mobile service providers need to reduce the cost of mobile data or create products that target this particular group of customers," she said.
Umi laments that people with hearing impairment have generally been left behind in almost all aspects of life, from education to employment.
For example, she notes that there are at least 80,000 people with hearing impairment in the workforce but only 20,000 have formal jobs. Out of these, just 5,000 are in government.
"Most of them have employed themselves," she said.
This bill she notes, seeks to create a culture shift, moving away from pitying those with hearing impairment and instead acknowledging them and providing an enabling environment for them.
"I'm not just thinking about today. The law might take effect years after I'm out of parliament but the vision is to at least create a vision that speaks sign language," said Umi
It also mirrors the agenda of the current syllabus - Competency Based Curriculum (CBC) - that seeks to produce competent learners.
The lawmaker also recommends that every county should have at least one special needs school, even though this is not in her bill.
Meanwhile, Umi says she is championing a partnership with Gallaudet University – the sole university for deaf students based in Washington DC – to help more students with hearing impairment a chance to attain university education.
"This is an agenda that I personally want to take to the President, that we can have such a university here in Kenya," said Umi.
She also wants special consideration for deaf students in the issuance of government scholarships.
"Outside my bill now, in my own capacity, I am trying to sit down with cabinet secretaries, sending messages that when they are designing scholarships, they should consider two or three students with hearing impairment and attach them to Gallaudet University each year," said the MP.
Related Topics