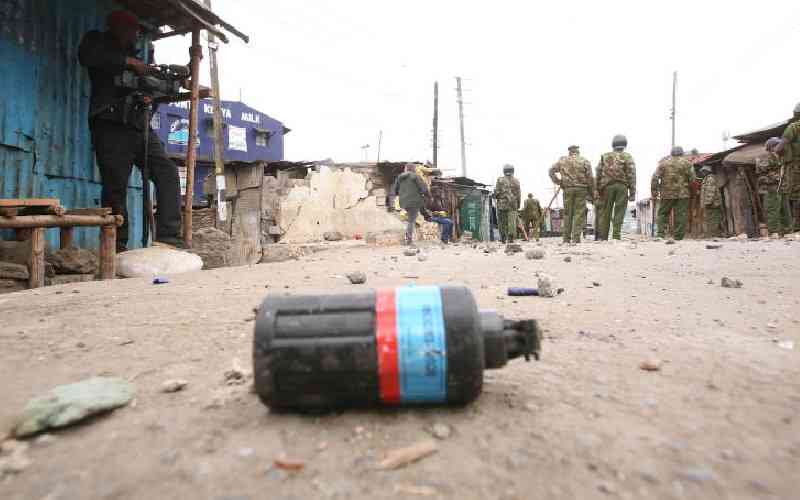 The United Nations International Children's Emergency Fund (UNICEF) has condemned an incident where school children were teargassed in Kangemi, Nairobi during Wednesday's anti-government protests.
In a statement on Friday, July 14, UNICEF expressed concerns for the well-being of children in Kenya following the demonstrations that exposed learners at Kihumbuini Primary School to teargas and other harmful acts by both the protesters and the police.
"We appeal to all parties to undertake necessary measures to ensure the safety and protection of children. Children should never be exposed to harm, and their fundamental right to education must be safeguarded," UNICEF noted.
In addition, the UN body, which promotes the rights and well-being of children, joined several other organisations in condemning the teargassing of the children.
Yesterday, the National Gender and Equality Commission (NGEC) also demanded a thorough investigation and action against police officers who unleashed tear gas on minors.
The commission called on the Independent Policing Oversight Authority (IPOA) to immediately launch a probe into the perpetrators of the act and ensure that those responsible face the full force of the law.
During the nationwide demonstrations, over 50 pupils from the said school were harmed as officers lobbed tear gas canisters into the school's compound.
Worried parents were seen rushing to the school to rescue the young ones. Some had to be taken to hospital.
A month ago, a similar incident was reported in Kawangware, Nairobi where 35 primary school pupils were taken to the hospital after officers teargassed their school.
Pupils were in class learning as the officers engaged rioting vendors who had complained over the destruction of their kiosks.
Related Topics