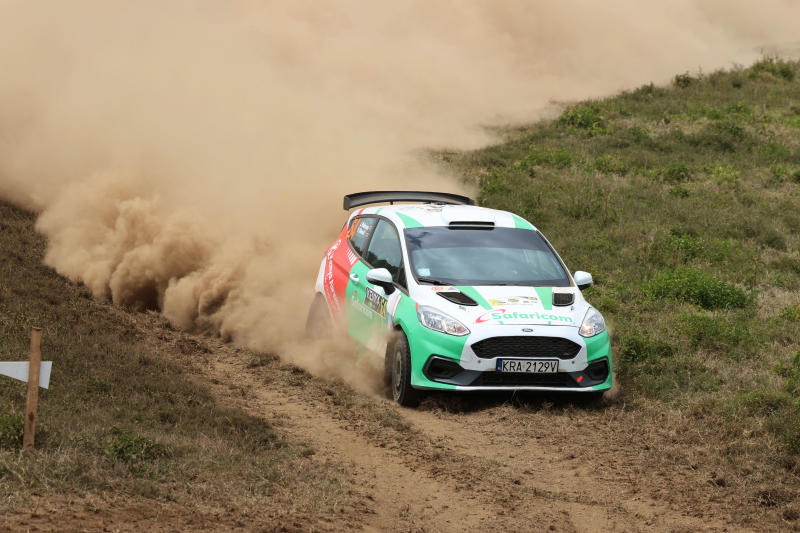 Mombasa-based navigators Victor Okundi and Adnan Din will be looking to make all the experience and local knowledge count in the upcoming WRC Safari Rally slated for Naivasha on June 23-26.
The duo will co-drive local FIA Rally drivers who are listed in WRC3 category. Okundi will call Jeremy Wahome's pace-notes while Hamza Anwar (a Coast-based driver) will partner with Din.
Adnan and Okundi are old hands in the game and will be hoping to extend valuable navigation experience to the FIA youngsters.
Both Anwar and Wahome will pilot M-Sport Poland prepared Ford Fiesta Rally3 cars alongside their FIA Rally Star compatriots Maxine Wahome and McRae Kimathi.
"We haven't come up with a strategy yet. But the bigger plan would be to chase a decent finish," Okundi said.
Also representing the Coast on WRC Safari will be Kilifi-based Piero Canobbio who will be unveiling his new Hyundai NG i20 Rally 2 car.
Meanwhile, a 66-year-old Italian navigator Fabrizia Pons who has a racing career spanning over four decades will be back for the Safari rally to navigate Canobbio.
Pons will be back for her fourth WRC Safari Rally and is among the 34 co-drivers listed for the event.
Foreigners form the bulk of the ten-car WRC2 field headed by Czech Republic ace Martin Prokop who crashed out of the 2021 event.
Kenyan WRC 2 drivers on the entry list include national rally series leader Karan Patel, Aakif Virani and Rasaji Singh Bharij.
Pons' comeback this time round will be a special one in the sense that she will be celebrating her 67th birthday on the closing day of Safari on June 26.
The navigator made her debut in the WRC Safari in 1983 when she guided French legend Michèle Mouton to third overall position in an Audi Quattro A1.
Related Topics