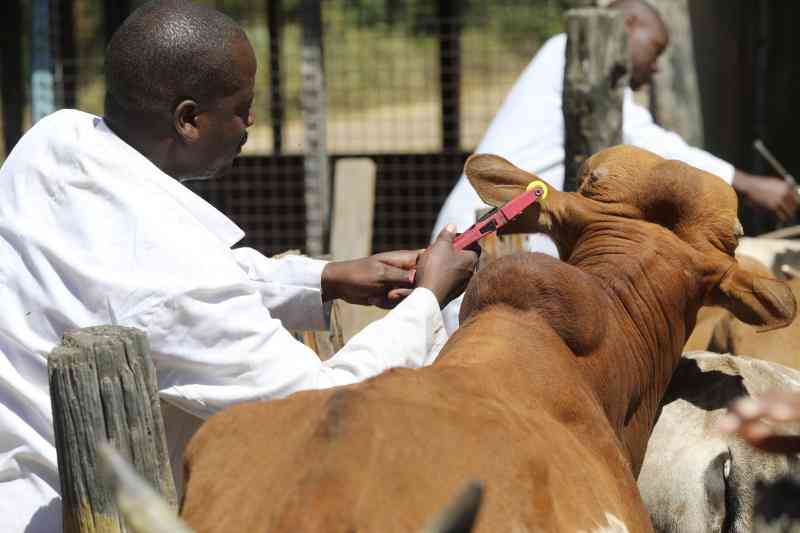 Kenya is home to a large number of livestock, which are a significant source of food, income, and employment for millions of people. However, the country's animal health sector faces many challenges, including limited resources, inadequate infrastructure, and a shortage of trained personnel. As a result, many animal diseases go undetected and untreated, leading to significant economic losses and public health risks.
This is what informed the In-Service Applied Veterinary Epidemiology Training program (ISAVET) in 2016 funded by United States Agency for International Development (USAID) and implemented by Food and Agriculture Organisation (FAO).
What is epidemiology?
By definition, epidemiology is a branch of veterinary medicine that deals with the study of the distribution and determinants of diseases in animal populations. It involves investigating outbreaks of infectious diseases, developing strategies for disease control, and monitoring disease trends.
In Kenya, the capacity building of veterinarians in epidemiology is essential for several reasons.
According to Prof. Fasina Folorunso Country Lead ECTAD program at the Food and Agriculture Organisation (FAO) of the United Nation, the goal of this training is to create a veterinary workforce equipped with applied veterinary skills needed across multiple livestock production systems and value chains that impact animal health, welfare, farmer livelihoods, food security, safe trade and safeguard public health. So far about 80 veterinarians have been trained since 2019.
Economic burden of diseases
"By enhancing the epidemiological skills of Kenyan veterinarians, the country has improved its capacity to detect and respond to animal disease outbreaks promptly. This has allowed for more effective disease control measures to be implemented, which have ultimately reduced the economic burden on farmers and ensure that animal products are safe for human consumption," noted Dr Harry Oyas, Senior Deputy Director of the Directorate of Veterinary Services (DVS) at the State Department of Livestock in charge of Disease Control while addressing graduates of the third ISAVET cohort in Eldoret. Dr Oyas added that disease control is a devolved function and therefore the counties are mandated to safeguard the health of animals in counties.
Transboundary diseases
Building the capacity of veterinarians in epidemiology, according to Dr Philip Biamah, County Director of Veterinary Services - Uasin Gishu County, will enable them to tackle transboundary diseases such as Rift Valley fever, Foot and Mouth Disease(FMD) peste des petits ruminants, lumpy skin disease and Newcastle disease of poultry among others which have had a significant impact on public health, social and economic development including international livestock trade.
Zoonotic diseases
"This capacity building will help me improve the data collection, surveillance, investigation, reporting and response to zoonotic diseases in the county. Zoonotic diseases are infectious diseases that can be transmitted from animals to humans. Kenya has experienced outbreaks of zoonotic diseases such as Rabies, Brucellosis and Rift Valley Fever, among others," noted Dr Amos Lekukuu, Veterinary Officer and a cohort three graduate working with Samburu County government.
One Health approach
Elizabeth Buluku, a Moi University don who also works with Africa One Health University Network (AFROHUN) concurred that epidemiology is a critical component of the One Health approach, which recognizes the interconnection between human, animal, and environmental health.
This training therefore will go a long way in preventing the emergence and spread of zoonotic diseases, protect public health, and promote sustainable agriculture.
Quality of veterinary education
Such trainings will improve the quality of veterinary education and training in Kenya. Kenya has several veterinary schools that produce graduates who are expected to provide quality veterinary services to the country. However, there is need to strengthen the capacity of these institutions to produce graduates who have the knowledge and skills to address the animal health challenges in the country.
[The writer is a Veterinary Surgeon and is the Resident Vet at FarmKenya]
Related Topics