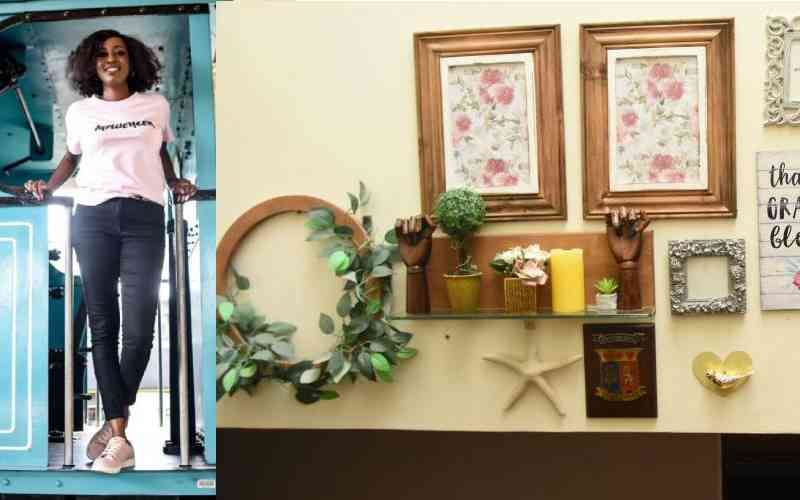 Known for making children's dreams come true, Little Cribs owner and founder Mary Gatabaki has built a name for herself. She turns her craft into remarkable quintessential pieces. Married to Sieka Gatabaki, Mary has been running her business for the last eight years. On the day of the Art of Living interview, she welcomed the crew into her living room, homely, fresh and enchanting.
Her five-bedroom townhouse has three floors. It has little corners and nooks that are fun, trendy and interesting to experience. They did a lot of renovation, and most of the house's design changes were recommended by her husband, Sieka.
"I prefer beige colour or light tan colour palette on the walls more than brilliant white walls. They are warmer and a perfect canvas for me to work with," she said.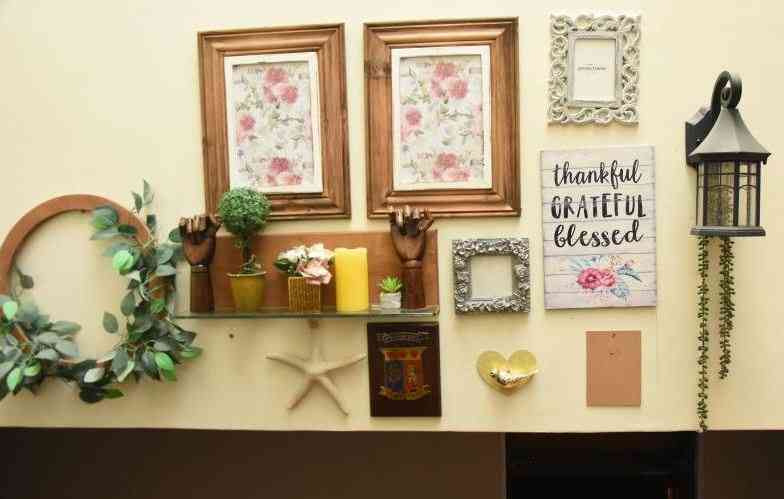 Her taste is eclectic. The tones, textures and cheerful colour palette make her place vibrant and welcoming. Her Chester sofa L brown seat stood out. It had a lot of personality. Her seats are a combination of what she loves and not the typical six-seaters. Flowery and white cushions add character to the space.
Mary's husband's cosy corner in the living room is masculine. His seat is leather. A small poof and little side table creatively designed are perfectly arranged in one corner of the house. "My home is all about comfort - function before form, that is what I learnt from school," Mary said.
Little ladders and shelves in the living room display her tasteful treasures with surprising elements pushing boundaries. Exquisite light fixtures in the living room created a relaxed and artistic atmosphere.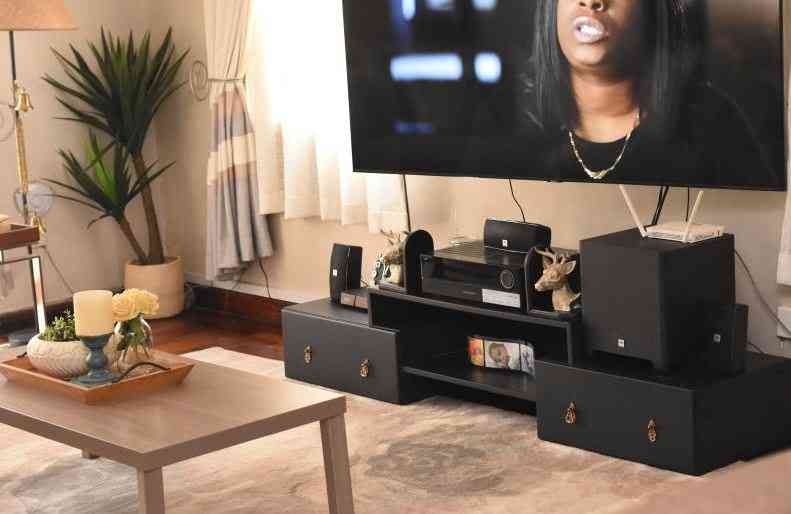 Her nook is adorned with two wing chairs, a cosy carpet, a book display cabinet, and a telescope for aesthetics. Family and wedding black and pictures with fantastic and creative frames enliven the walls.Unique knick-knack elements in the living room tell a story. She informed me that she is sentimental and attached to her things.
Her kitchen is spacious with modern cabinets. A solid dining table and chairs take centre stage in the dining area. As we ascended the first floor, the antique clock on the wall caught my eye. Other accents on the walls infiltrated every level of creativity at its best. Her son's room is on the first floor. The bunk bed with storage is high and quant. He prefers a high bed and loves to climb.
He is passionate about sports, and the high bed was his preferred feature. The bed was crafted to perfection. Blue bedding, blue curtains, rustic accents, displayed sports medals, and Earth tone colours appeal to the eye and brim with personality. The daughter's room is pink and oozes whimsical style with dainty and girly frills.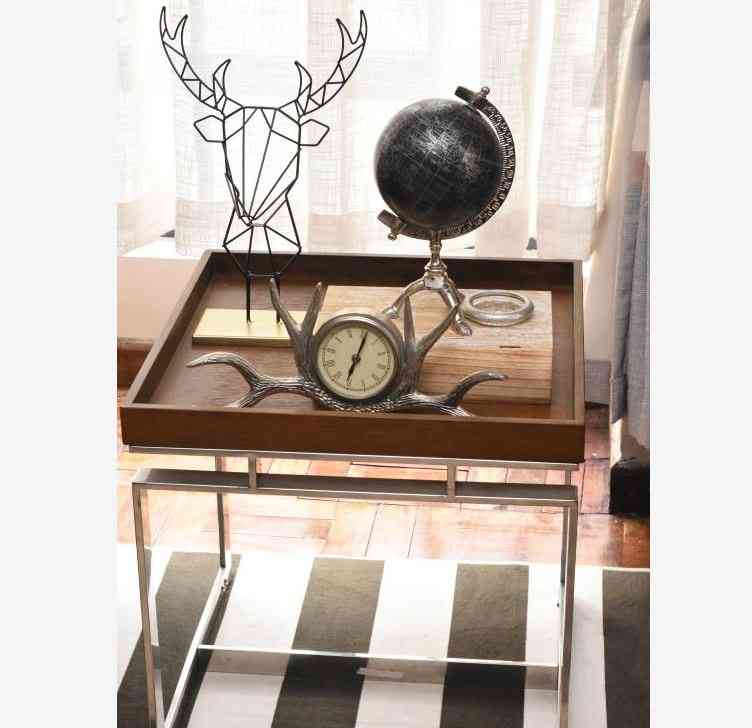 "I am changing the colours in the room. My daughter is now into sage colours, so a makeover is about to happen," she said.
Mary turned her storage space into a man cave for her husband. The brick wall and grey wallpaper give the room a masculine personality. The furniture and accents in the man cave create a brilliant home office. Her bedroom is artistic, striking and breathtaking.
I was fascinated by Mary and her husband's commitment to finishing a 1,000-word puzzle displayed beautifully on the floor in their lounge area. Romantic and fun, I thought to myself. Mary's home is full of creativity, and she pays attention to every detail.
Watch the Art of Living show on KTN HOME every Sunday at 6:30 pm, and watch this episode on KTN HOME YouTube channel. Twitter and IG @missnailantei
Related Topics