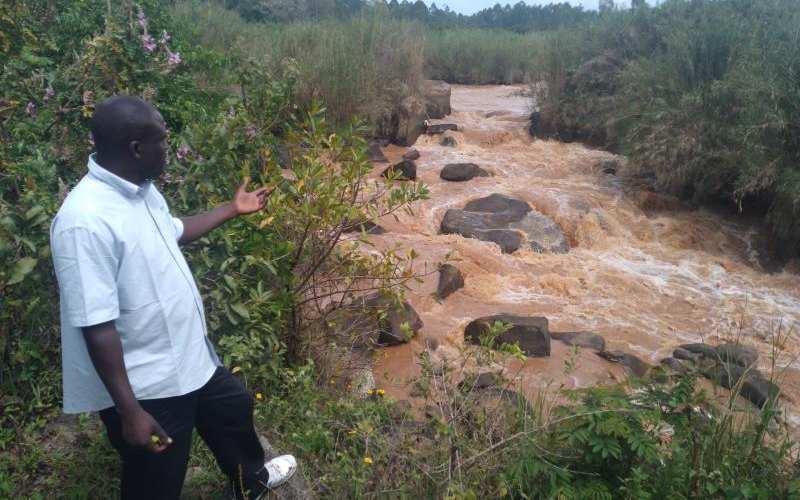 Who is killing Kenyans and dumping their bodies in River Yala? And why did it take the bravery of human rights activists for the government to pay attention to the problem?
These are the tough questions the State must answer following discovery of bodies dumped in River Yala or abandoned at the Yala sub-county hospital mortuary.
On Thursday, a local TV station reported that two bodies had been identified, with both men being businessmen from Nakuru and Nairobi.
Should this pattern hold, it might be suggestive of organised killings by hired hitmen - just like many have feared.
The only other possibility is that these are cases of forced disappearance by State security agencies.
Either outcome would be an indictment of the ministry in charge of internal security.
It takes a lot to keep secret discovery of dozens of bodies in a river. Villagers along River Yala knew. Their chiefs must have known.
Which in turn means officials within the field administration system, and their bosses in the Interior Ministry knew.
It is simply unimaginable that the government was in the dark on crimes of this magnitude.
However, should it emerge that they did not know, senior officials must resign starting with the Cabinet Secretary in charge of interior and coordination of the national government.
If the government knew all along, the two likely possibilities are damning.
The first scenario is that the government had knowledge of multiple organised killings and did nothing about it.
As I have repeatedly noted on this column, this is not beyond this administration. Its dripping contempt for Kenyan lives is well documented.
The second scenario is that the murders were sanctioned by officialdom. This too, would not be far-fetched.
It would not be the first time that sections of our security agencies engaged in extra-judicial killings.
Ultimately, only the government can provide answers. May the bereaved families find peace during these difficult times.
The writer is an Assistant Professor at Georgetown University.
Related Topics