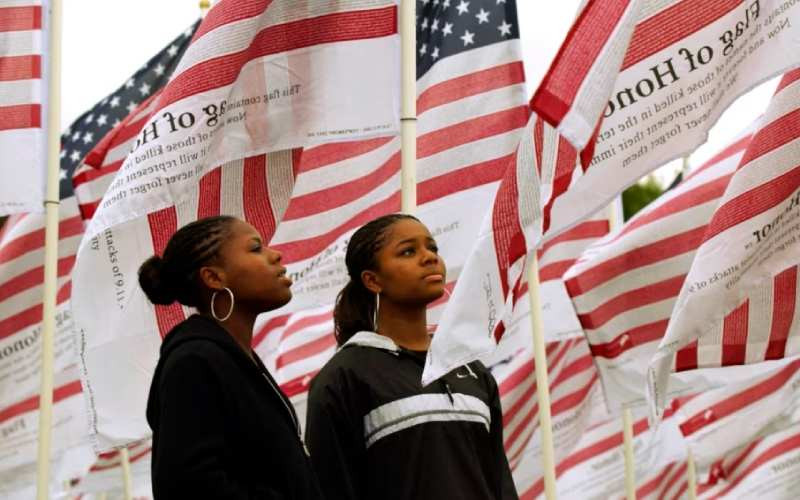 The United States on Monday marks the 22nd anniversary of the September 11, terror attacks that killed nearly 3,000 people.
President Joe Biden is due to deliver an address to members of the military, first responders, and their families at a military base in Anchorage, Alaska.
Biden's Alaska stop comes as he travels home from an overseas trip that included the G20 summit in India and meeting with leaders in Vietnam.
While Monday will be the rare September 11 anniversary without a president appearing at observances at crash sites in New York, Pennsylvania, or the Pentagon, it is not without precedent.
President George W. Bush in 2005 held an observance on the White House lawn, while President Barack Obama in 2015 participated in a moment of silence at the White House before attending an event honoring the work of the military at nearby Fort Meade.
Vice President Kamala Harris is due to attend a ceremony Monday at the National September 11 Memorial and Museum in New York. Al-Qaida terrorists hijacked two commercial jets and crashed them into the twin towers of the World Trade Center, causing both buildings to collapse.
Her husband, Doug Emhoff, is scheduled to visit Shanksville, Pennsylvania to lay a wreath at a memorial where another hijacked plane crashed into a field after passengers fought their attackers.
First Lady Jill Biden, Defense Secretary Lloyd Austin, and Joint Chief of Staff Chairman Gen. Mark Milley are all due to participate in a wreath-laying ceremony at the National 9/11 Pentagon Memorial. Terrorists crashed a hijacked plane into the building, which serves as the headquarters of the U.S. Defense Department.
September 11 is a federally recognized National Day of Service and Remembrance in the United States, aiming to transform a day of tragedy into a day of doing good to honor the memories of victims and those who responded to the terror attacks.
Related Topics