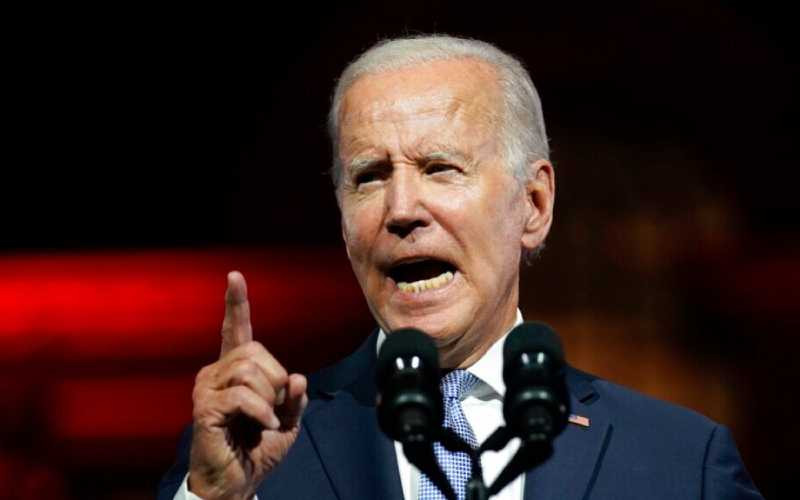 The President of the United States (POTUS) Joe Biden has called for the cancellation of the new anti-homosexuality law passed by Uganda's Yoweri Museveni.
In a statement on May 29, Biden called the enactment of the law a "tragic violation of universal human rights" calling upon the world to revoke the law.
"I join with people around the world including many in Uganda in calling for its immediate repeal. No one should have to live in constant fear for their life or being subjected to violence and discrimination. It is wrong," Biden said.
The U.S. president stated that since the introduction of the anti-homosexuality act, there have been various reports and fear of discrimination against people perceived to be members of the LGBTQI+ group in Uganda.
"Innocent Ugandans now fear going to hospitals, clinics, or other establishments to receive life-saving medical care lest they be targeted by hateful reprisals. Some have been evicted from their homes or fired from their jobs," he noted.
He further stated that the enactment of the law is an abuse of human rights and a threat to everyone residing in Uganda.
The Head of State has embarked on an evaluation of the implication of the law on its bilateral relations with Uganda and any form of financial aid.
The US could be considering barring anyone involved in the abuse of human rights or corruption from entering their borders.
Biden's statement follows a move by President Yoweri Museveni to pass an anti-homosexuality bill that attracts the death penalty for homosexuals.
It imposes the death penalty for so-called 'aggravated homosexuality', which includes having gay sex when HIV-positive, and a 20-year sentence for "promoting" homosexuality.
On May 2, Ugandan lawmakers passed the bill after three amendments suggested by the president.
Museveni suggested that the legislatures distinguish between being a homosexual and actually engaging in same-sex acts.
He also argued against a clause penalising property owners whose premises are used by gay or lesbian people, saying it presented constitutional challenges and would be problematic to enforce.
His third recommendation was that mandating the public to report any same-sex acts should be restricted to cases involving children and vulnerable people.
The bill moved by Ugandan MP Asuman Basalirwa was supported by 301 legislators with only a single dissenting vote.
Related Topics