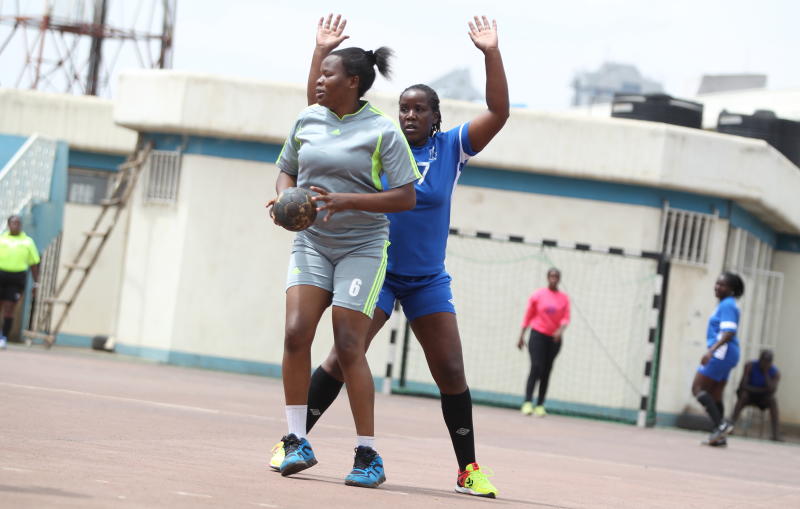 Kenya will be looking to qualify for the IHF age-group World Cup for the first time.
For the first time in the history of Handball Championship Kenya will play host to Zonal Five International Handball Federation (IHF) Trophy tournament for U-20 and U-17.
This is after Ethiopia dropped the ball on hosting the event.
With eight nations competing in Kenya, there will be plenty to keep an eye on too.
However, the IHF and the African Handball Confederation have switched all tournaments in Zone Five which was set to run from April 29-5th May to July 24 through 30th.
Speaking at Nyayo National Stadium during the SJAK Award winner of the month of December 2021, the Kenya Handball Federation Secretary Charles Omondi said Kenya being granted rights to host the tournament is a plus to qualifying for the African World Cup event.
"This is a championship sponsored by the International Federation and to us Is a great honour hosting an event of such magnitude.
It is advantageous to us since it will be a springboard for our teams to feature in the African Championship that will act as a qualifier for the World Cup.
We have written to the ministry notifying us of the same for early preparation," said Omondi.
Omondi noted that majority of talents will be scouted from schools considering the schools ball games will be making a comeback and some trained even during Covid-19 lockdown.
"Many of our schools were in season even during lockdown and I believe our coach will be able scout for more to reinforce our squad.
Our main challenge has been travel documents for our players since most of them cannot afford to raise Passport fees," said Omondi.
Apart from Kenya, other countries expected in the tournament include Uganda, Tanzania, Burundi, Eritrea, Djibouti, Somali and Rwanda. ?
Related Topics