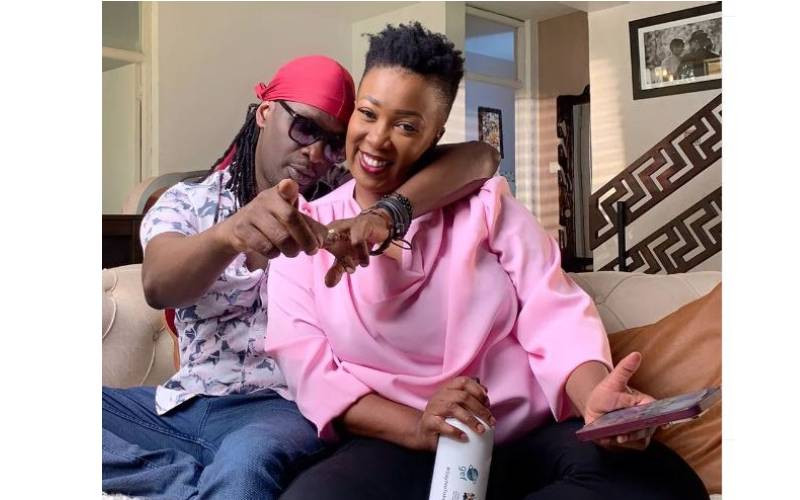 Kenyan artiste Nameless has denied the rumors circulating about his alleged vasectomy following the birth of his third daughter, Shiru.
While he admitted that the idea of a vasectomy is on his mind, he said he has not gone through with the procedure just yet.
Taking to Instagram on Monday morning, Nameless playfully retracted his previous statement and expressed, " Alaaar.. guys, hamujui jokes buana ... Nameless is NOT seedless buana... To be clear, I just said I am thinking of going for Vasectomy, sijaEnda buana,.. wueh mpaka napigiwa na mum kuniuliza kwanini na zuia further blessings."
Initially, Nameless had indicated that he and his wife, Wahu, had decided against having more children and that he had already undergone the procedure.
View this post on Instagram
A post shared by Nameless™ (@namelesskenya)
However, in a conversation with YouTuber Vincent Mboya at the launch of Talanta Hela held at State House on Friday, the proud father of three shared a different perspective.
"Ah, tumefunga, nimeenda vasectomy ....nimeona nitake things into my own hands. I think at this time, three girls, I'm happy with that, we are feeling blessed, Shiru anatukeep busy," said Nameless.
At the same time, Nameless took the opportunity to address and challenge the critics who insisted on the importance of him fathering a son to carry on his legacy.
He expressed his amusement at their adherence to outdated beliefs and highlighted the need to break free from such stereotypes.
"I find it incredibly amusing that some people still hold on to these antiquated ways of thinking. As long as you have a healthy child, it is our duty as parents to guide and nurture them. Even if they face challenges, it is our responsibility to support them unconditionally," he added.
Related Topics