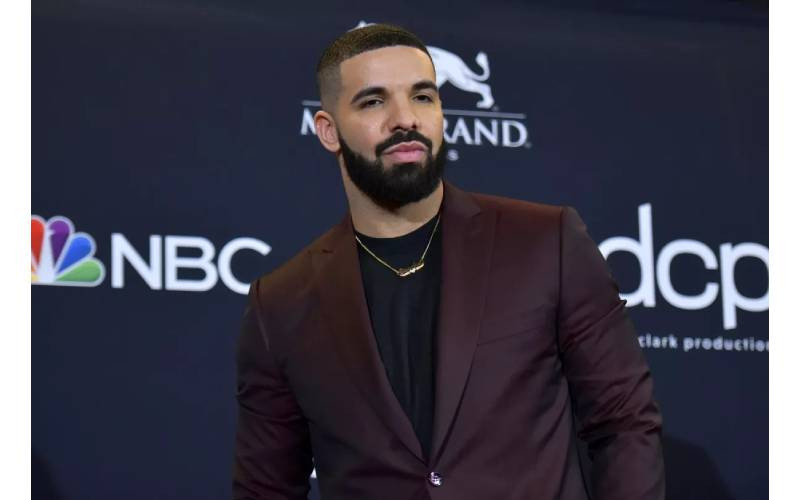 Canadian rapper Drake is poised to leave an indelible mark on the upcoming BET Awards, as he secures a staggering seven nominations for the highly anticipated event.
The star-studded ceremony, set to broadcast live on June 25 from Los Angeles, holds the potential for Drake to further solidify his position as a dominant force in the music industry.
Among his nominations, Drake is vying for the titles of "Best Male Hip-Hop Artist" and "Best Male R&B/Pop Artist."
Additionally, his collaborative efforts have not gone unnoticed, as he shares nominations for "Best Collaboration" and "Viewer's Choice" with Future and Tems for their chart-topping track "Wait for U."
Drake's remaining three nominations are in partnership with 21 Savage, a fellow artist who is also garnering considerable attention with five nominations of his own.
The dynamic duo finds themselves in the running for "Album of the Year" with their joint effort "Her Loss," as well as "Best Group" and "Viewer's Choice" for their hit single "Jimmy Cooks."
Notably, rapper GloRilla, who received her first Grammy nomination earlier this year, closely follows Drake with an impressive six nominations. She is in contention for "Best Female Hip-Hop Artist" and "New Artist," while her album "Anyways, Life's Great" is vying for "Album of the Year."
Furthermore, GloRilla's collaboration with Cardi B in the music video "Tomorrow 2" has earned her a nomination for "Video of the Year." She is also recognized twice in the "Best Collaboration" category, with nominations for both "Tomorrow 2" and "F.N.F. (Let's Go)" featuring Hitkidd.
Joining 21 Savage, another notable nominee is Lizzo, who has secured five nominations. Esteemed artists such as Beyoncé, SZA, Ice Spice, Chris Brown, and Burna Boy have each earned four nominations.
With the telecast aiming to commemorate the 50th anniversary of hip-hop, organizers have exciting plans to honor the genre throughout the night. The lineup of performers for the event will be announced in the near future, promising an unforgettable evening.
It is worth noting that the BET Awards will not only recognize excellence in music but will also pay tribute to outstanding contributions in film and sports.
Among the nominees for "Best Movie" are highly anticipated titles such as "Black Panther: Wakanda Forever," "Creed 3," "Emancipation," "Nope," "The Woman King," "TILL," and "Whitney Houston: I Wanna Dance with Somebody."
As anticipation builds, all eyes will be on Drake and the multitude of talented artists as they vie for top honors at the BET Awards.
Related Topics