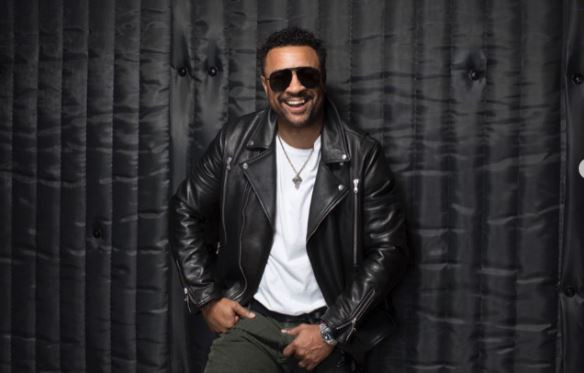 Renowned rapper and singer, Shaggy, whose real name is Orville Richard Burrell CD, has recently revealed the true meaning behind his hit song from the year 2000, "It Wasn't Me."
In a candid interview with People Magazine, the 54-year-old star clarified that there has been a long-standing misconception among his fans regarding the song's lyrics.
Contrary to popular belief, "It Wasn't Me" is not a song about cheating in relationships.
Shaggy, who has been happily married to his wife Rebecca Packer for almost a decade and shares three daughters with her, is eager to set the record straight. He explained that the song is, in fact, an anti-cheating anthem that conveys an important message.
"It was a big misconception with that song because that song is not a cheating song. It's an anti-cheating song," Shaggy emphasized during the interview.
He revealed that the confusion arose because many people failed to listen to the entire record. Within the song, there is a crucial part where a conversation between two individuals takes place.
Shaggy himself portrays one of the characters in the conversation, advising his friend, "Yo, bro, how could you get caught? Just tell her, 'It wasn't me.'"
However, towards the end of the song, Shaggy's character reflects on his actions and admits, "I'm going to tell her that I'm sorry for the pain that I've caused. I've been listening to your reasoning, it makes no sense at all. Going to tell her that I'm sorry for the pain that I've caused. You might think that you're a player, but you're completely lost."
The artist expressed frustration, stating, "Nobody hears that part! That's what the song says. But everybody's just caught up on that, 'It wasn't me, it wasn't me.'"
Shaggy believes that the powerful message of taking responsibility for one's actions and acknowledging the pain caused often goes unnoticed. He has been tirelessly explaining the true meaning of the song to people, urging them to give it another listen.
Shaggy expressed hope that his fans would finally grasp the intended anti-cheating message of "It Wasn't Me" after his explanation.
He encouraged listeners to revisit the song and shared that many individuals have approached him, admitting, "Oh dude, I totally missed that."
The artist remains determined to dispel the misconception surrounding his hit song and hopes that his fans will appreciate the deeper meaning he intended to convey.
Related Topics