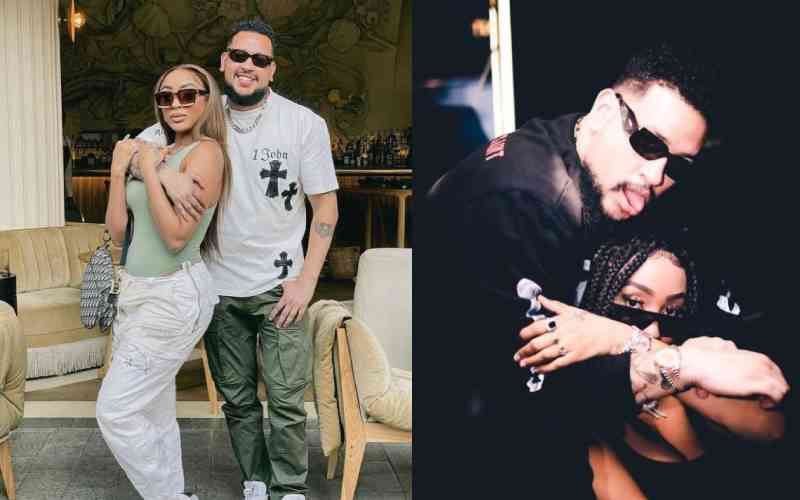 South African rapper Nadia Nakai has recently shared a heartbreaking message on her Instagram page, where she expressed the depth of her sorrow and grief over the loss of her boyfriend, Kiernan Forbes, also known as AKA. Forbes was shot dead in February in Durban, South Africa, and his sudden and tragic death has left Nakai struggling to come to terms with her emotions.
In the message, which was posted alongside photos of the couple, Nakai described the pain of losing someone she loved so deeply. She stated that sometimes she wished she had never experienced Forbes' love, so that she could have continued her life without the overwhelming heartache of losing him.
"Sometimes I wish I never experienced your love. I wish that you were just an acquaintance and I could say "Oh Supa Mega passed away, what a loss for the game". If I didn't love you, maybe it would be easier to continue my life without you. Now, because I had been loved by you, it's just so hard," wrote Nadia.
View this post on Instagram
A post shared by BRAGGA (@nadianakai)
However, as she had loved him so deeply, Nakai found it incredibly difficult to move on. She explained that she had a "hole in her heart that won't let up," and that her memories of the time before she met Forbes felt surreal and disconnected from reality.
"The world just doesn't feel the same. I try to hold onto to my memories of when I was happy before you, maybe if I remember how it was before, I could be like that again. But everything doesn't feel real," she said.
Nakai also shared her struggles to cope with the constant reminders of Forbes, especially through social media, which she found both helpful and painful at the same time. She acknowledged the support of her loved ones, who have continued to hold her down, but admitted that leaving the house and facing the world without Forbes seemed like an insurmountable challenge.
The rapper went on to express her uncertainty about the future, asking "What is my life going to look like now?" She acknowledged the support of those around her, saying "I know the people that continue to hold me down will be there for me," but admitted that she felt as though she would never be ready to face the world again.
Nakai's message was a poignant and raw insight into the pain of grief, and the difficulty of finding a way to move forward after the loss of a loved one. The emotional message has struck a chord with Nakai's fans and followers, who have expressed their sympathy and solidarity with the artist.
Related Topics