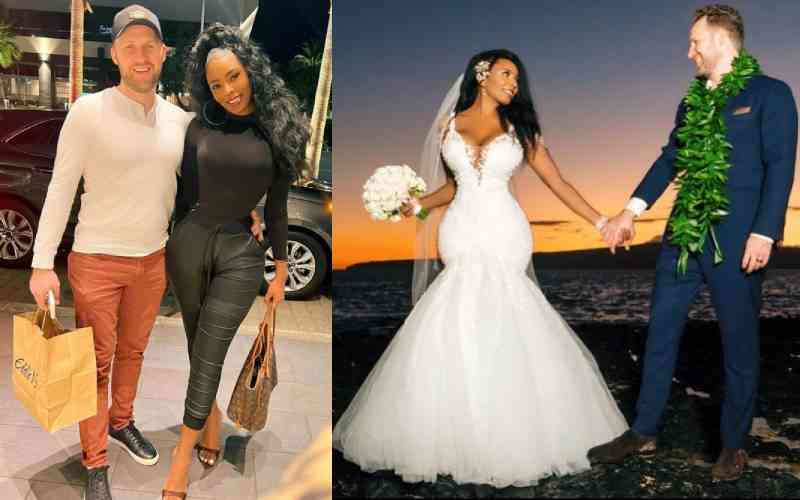 Former Miss Universe Kenya Rachel Mbuki, has recently announced the end of her marriage to her husband Litvishkova. Mbuki made the announcement on her Instagram account, expressing her regret and acknowledging that the end of a marriage is a challenging time for everyone involved.
"It is with much regret that I announce that my husband and I have come to the tough decision to end our marriage. We are currently separated, and I am filing for divorce," Mbuki wrote in her statement.
She did not disclose the main reason for the divorce, but she emphasized that the decision was not an easy one to make.
The model and TV host went on to acknowledge that marriage is not always smooth sailing, and appealed to her followers for privacy as she navigates through the divorce process.
"Marriage can be tough, and this is the part where people usually ask for privacy, but I would like to ask for your kindness and consideration while we work through this tough time," she wrote.
View this post on Instagram
A post shared by Rachel Mbuki (@rachelmbuki)
The announcement came as a shock to Mbuki's close friends and family, who had supported the couple throughout their fifteen-year relationship. In her statement, Mbuki thanked them for their love and support and expressed her hope that they would continue to be there for her as she transitions to this new phase of her life.
"I know this comes as a shock to you all because you were too invested in us as well, but I hope we can continue to count on your love and support as we transition to this new phase," she wrote.
The news of the divorce comes several months after Mbuki shared on social media that her husband had surprised her with a brand new Porsche Cayenne worth Sh10 million.
Mbuki had shared her excitement and appreciation for the gift, describing her husband as the "best hubby a girl could ever wish for." However, it seems that even this extravagant gift was not enough to save their marriage.
Related Topics