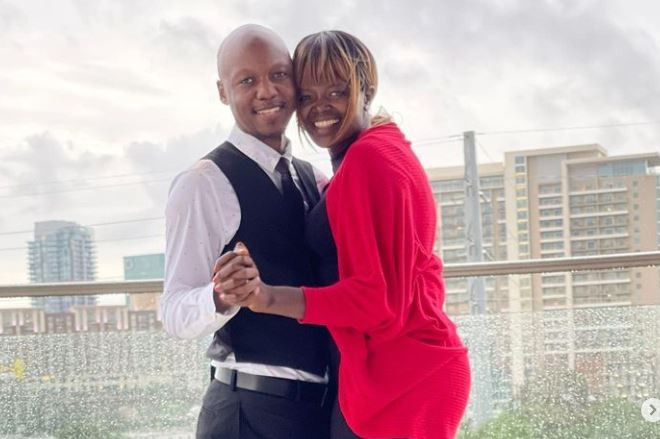 Gospel artist Eunice Njeri has been making waves in the music industry for several years. The singer has always kept her personal life away from the public eye, but recently, she surprised her fans and followers by sharing the first photo of her grown son on Instagram.
Eunice had kept her child away from social media, but in the cute snapshot, she can be seen standing outside with her little boy, bundled up in warm winter clothing, and holding him close to her chest.
In the caption, Eunice expressed gratitude to God for bringing her this far and wrote, "Freezing but not frozen!! Building muscle!! Thank you God for this far...."
Many of Eunice's fans were thrilled to finally see the singer's son for the first time and flooded the comment section with well wishes and prayers.
View this post on Instagram
A post shared by Eunice Njeri (@eunicenjeri)
In August 2022, after the General Elections, Eunice revealed that she got married in 2021 and welcomed her son in the USA where she resides. She informed her fans that she found love in 2019 and married Mr. Muthii in 2021.
In a post on her social media, she said, "So in other news, 2019...met Mr Muthii, 2021 married him, 2022 blessed with a bouncing baby boy!!! Glory to God!!! Haaya! As you were."
Eunice's marriage to Isaac Bukasa, aka Izzo, in 2016 made headlines when she broke up with him just two months after their wedding held in Neema Gospel Church, Texas. She had felt that her heart was elsewhere and returned to Kenya following the annulment.
Eunice apologized to those who were hurt in the process and informed her fans that the marriage was annulled, like it never happened, and no papers were signed. They both made a decision to go their separate ways and hope for the best.
"To all who were hurt in the process I apologise. The marriage was annulled (like it never happened). No papers were signed. Afterwards and we both made a decision to go our separate ways. I hope for your support and help as we move on. Like every other relationship we hit a rock, maybe a little too early but have since overcome," wrote Eunice.
Since then, Eunice has continued to serve God through her music, and her fans have continued to support her.
Related Topics