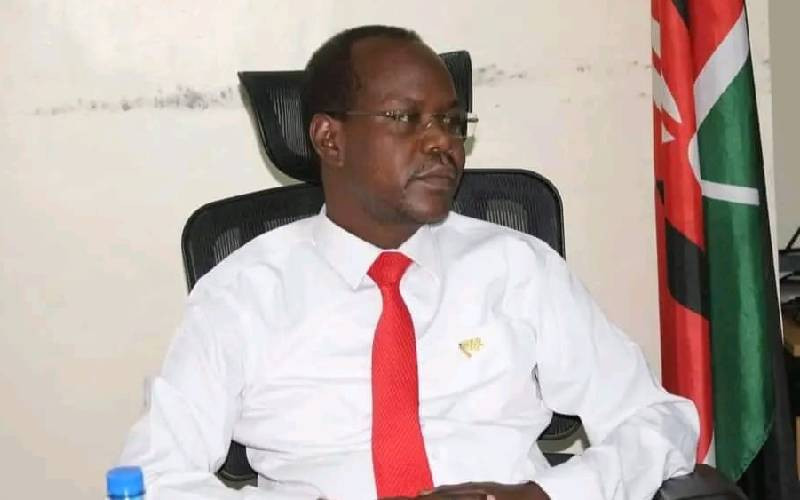 A court in Nakuru has ordered the reinstatement of impeached Turkana County Assembly clerk Linus Lokawa Miinyan.
The Employment and Labour Relations Court issued a conservatory order suspending the decision through an impeachment which removed Miinyan from office on May 11, pending the determination of the petition filed.
Miinyan who was hounded out of office early in the month moved to the ELRC in Nakuru to challenge the motion to remove him out of office.
Earlier this month, Miinyan was impeached by furious ward reps who accused him of delaying the release of their car and house loans.
MCAs also accused the clerk of delaying the payment of their allowances and of "subjecting us (ward reps) to ridicule."
But Miinyan claimed his removal violated his fundamental rights and freedoms.
The matter came up for an inter-parties hearing under Lady Justice Hellen Wasilwa on Monday.
"A conservatory order is hereby issued suspending the implementation, operationalisation, validity, execution or coming into effect of the impugned resolution or decision by the first respondent (Turkana County Assembly) on the motion of removal office of the petitioner as clerk of Turkana County Assembly as adopted by the first respondent on May 11, 2023 and actions made subsequent thereon pending service hearing and determination of the petition," Justice Wasilwa ordered.
Justice Wasilwa further restrained the assembly from interfering with the petitioner's employment contract as the Clerk of Turkana County Assembly until the case is heard and determined.
Turkana County Assembly and its speaker Christopher Nakuleu were also restrained from employing anyone to replace Miinyan.
"A conservatory order is hereby issued restraining the County Assembly whether acting directly or through third parties or proxies from suspending, terminating or removing from office….pending the hearing and determination of this petition," the court directed.
Justice Wasilwa also directed the respondents in the case to file their responses within 21 days.
The petition will be mentioned on July 31.
Related Topics