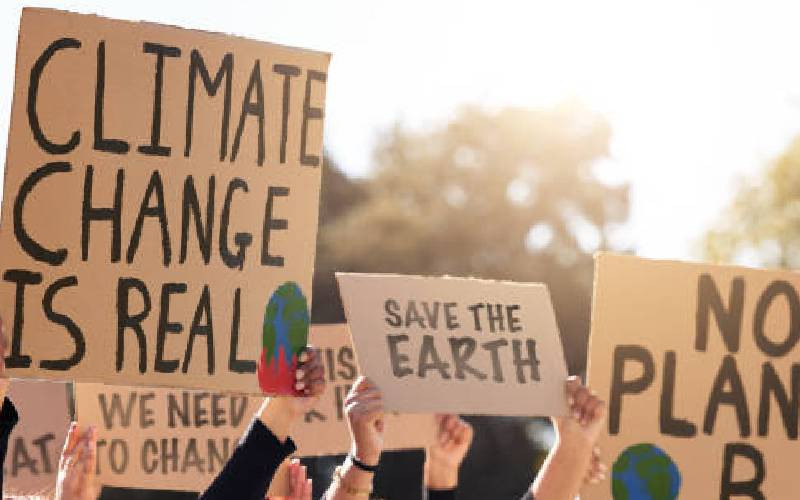 Environment stakeholders seek to regulate carbon trade through the proposed Climate Change (Amendment) Bill, 2023.
Carbon markets are trading systems in which carbon credits are sold and bought. Companies or individuals can use carbon markets to compensate for their greenhouse gas emissions by purchasing carbon credits from entities that remove or reduce greenhouse gas emissions.
The Bill seeks to review the Climate Change Act of 2016 to provide for communities to engage and internationally transact on projects and initiatives that reduce and offset generated carbon.
The proposed amendments will provide guidelines and policy briefs that will steer the process.
At the moment, there are no policies and institutional frameworks that guide carbon markets.
A report by Kenya Private Sector Alliance (Kepsa) shows that the country has the potential to cut 30 metric tons of carbon dioxide per year.
Between 2016 and 2021, Kenya issued more carbon offsets than any other African country, according to Kepsa.
The new Bill seeks to provide a platform for benefit-sharing and engagement in carbon markets.
It seeks to rule out current challenges being experienced such as opaque pricing schemes and carbon indulgence without reducing emissions.
The Bill has gone through public participation and has attracted questions surrounding the need to push for loss and damages, which dominated the COP27 negotiations last November.
"African continent is one of those that are mostly affected by impacts of climate change. Why African governments should not just put emphasis and develop proposals for richer countries to compensate for the damages they caused rather than offsetting the carbon?" Dr Laban Rotich posed during the virtual public participation meeting.
Stakeholders say the approach is part of aligning with the goals of the Paris Agreement and being part of the climate change solution.
The bill proposes that carbon trading projects undergo an environmental and social impact assessment per the Environmental Management and Coordination Act.
It also provides for the provision of an annual social contribution of at least 25 per cent of the aggregate earnings of the previous year to the community.
Carbon trading is a market-based system designed to reduce the greenhouse gas emissions that contribute to global warming, especially carbon dioxide, by creating a financial incentive to do so.
Carbon emissions trading means a cap and trade regulatory programme meant to limit carbon emissions resulting from industrial activities.
Related Topics