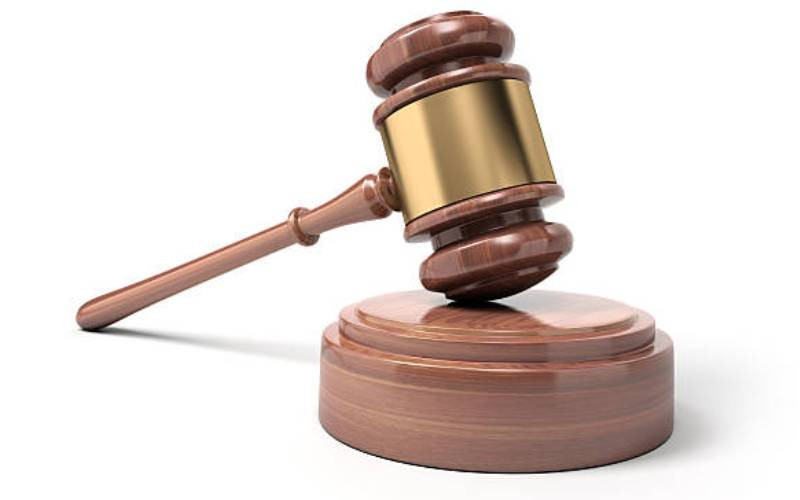 A court has ordered the arrest of former Nakuru county government officials in connection with the irregular award of a Sh7.9 million tender for the construction of a market.
Chief Magistrate Bildad Ochieng issued warrants of arrest against former county head of procurement Eliezer Njue and county structural engineer Jeremiah Maroko.
"The two have not appeared in court for plea taking despite summons by the Ethics and Anti-Corruption Commission (EACC) and I hereby order them arrested," said Ochieng.
The two were supposed to appear before the court on Wednesday alongside eight others, among them four current and former county officials to answer on the charges.
The eight suspects are Edith Wanjiru, former chief officer of trade, Jackson Maingi, the procurement officer of trade, Nickson Kibet who is the accountant, and Anne Njeri, a procurement officer.
Others are Florence Karanja from the department of tourism, Edith Maina and Jane Njoki, who are Directors of Levi Contractors and John Murage, an agent with Levi contractors.
The eight denied 14 counts in relation to illegal procurement and fraudulent acquisition of public money with relation to tender of the construction of Kiratina market in Nakuru.
Wanjiru is accused of failing to comply with applicable guidelines relating to procurement, when she allegedly failed to adhere to requirements for appointing of an evaluation committee in the tender.
"The accused did not comply with appointment requirements when she appointed a committee in the tender for proposed market sheds on February 24, 2017 at county government offices," read the charge.
Kibet, Njeri and Karanja allegedly failed to comply with the law on dates between February 24 and March 9, 2017, when they were appointed to the tender committee.
The three allegedly illegally recommended the award of tender to Levi Contractors Limited for construction of the market sheds at a cost of Sh7,945,698.
"Despite knowing that Levi was not qualified to be awarded the tender, the three still went ahead to recommend the company," read the charges.
Their lawyers Robert Ndubi, Owino Oenga, Njeri Njagua and Gatitu Mwangi prayed for the release the eight on bond. Mr Ochieng released Kibet, Njeri and Karanja on a surety bond of Sh200,000 each with an alternative cash bail of Sh100,000 each.
The other five were each released on a surety bond of Sh600,000 with an alternative cash bail of Sh300,000 each. The case will be mentioned on February 14.
Related Topics