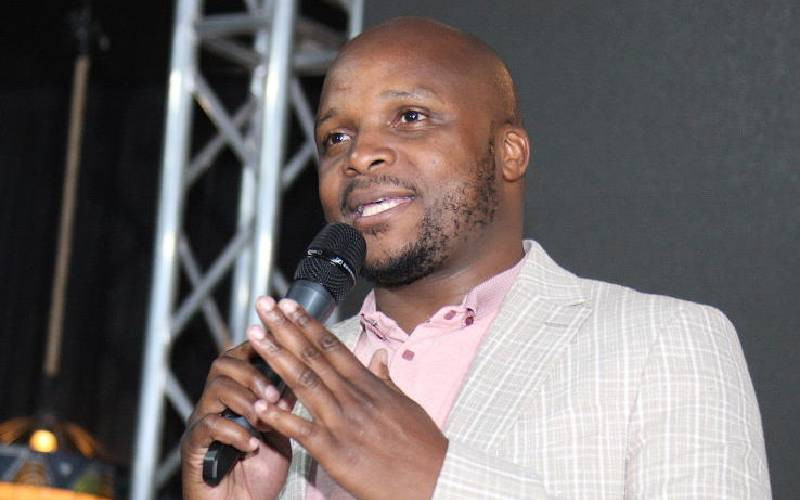 Lang'ata Member of Parliament (MP) Phelix Odiwuor alias Jalang'o has denied ODM Party's claims that he and other lawmakers who visited President William Ruto at State House on Tuesday betrayed the party.
The MP says he is committed to ODM, and that his support for his Party leader, Raila Odinga, is unwavering.
Speaking on Wednesday, February 8 on Spice FM, Jalang'o said: "It's wrong to claim that nearly ten of us (lawmakers) met the president at State House to discuss party leadership and [political] agenda. The president did not interrogate our support for Raila Odinga, neither were the ongoing Azimio la Umoja-One Kenya rallies mentioned. Our discussions were centred on development," said Jalang'o.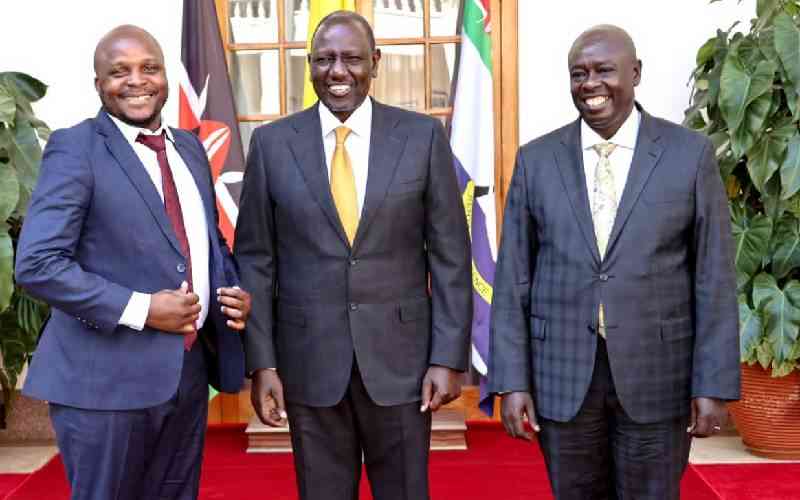 The legislator said that Azimio's failure to win the August 9, 2022 presidential election has placed them in a difficult position.
"As the opposition, we are at crossroads, and it's quite a tough political situation for us. The government is going on with its agenda, which is being opposed by the opposition. All said and done, the people of Kenya want development," he said.
The legislator said nothing will stop him from "working" for his constituents by engaging the government of the day.
"Do you think I will stop working because I am in the opposition?" he posed.
Jalang'o added: "If today I was at a political rally convened by my Party leader Raila Odinga, and there's no running water in Lang'ata, my constituents won't care about my remarks at the rally. But if there's tap water in their homesteads and I miss Raila's rally, I don't think they'd take issue with my absence at the political rally."
On Tuesday, ODM said it did not endorse Luo Nyanza leaders' visit to President William Ruto at State House, Nairobi.
President Ruto, in a statement posted on his official Twitter page on Tuesday, said the leaders visited him to "foster coexistence and work together in confronting the challenges facing our country".
"They must endeavour to lead by example and serve the interest of the people. This is a sure route to a more united and developed Kenya," said Dr. Ruto.
Among those who visited the Head of State are Kisumu Senator Prof. Tom Ojienda, Kisumu East MP Shakeel Shabbir and Gem MP Elisha Ochieng.
Others are Gideon Ochanda (Bondo), Mark Nyamita (Uriri), Caroli Omondi (Suba South), Paul Abuor (Rongo) and John Owino (Awendo).
Following the meeting, ODM Party accused the lawmakers of betrayal.
"We know that in the quest for legitimate leadership, there are those who will fall by the wayside, and some will be compromised, but the movement remains unstoppable. History will judge harshly leaders who want to betray Kenyans by accepting handouts to scuttle the activities of the movement," said ODM in a press statement.
Raila Odinga has since called for a two-day parliamentary group meeting on Thursday in Machakos County, where party loyalty is expected to feature on the agenda.
Related Topics