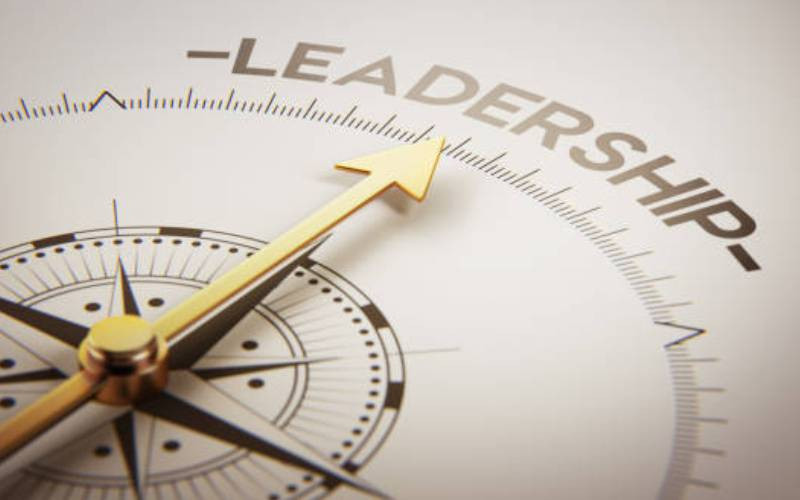 In this part of the world, we have been socialised to believe that to lead, one needs a position.
This is more evident on the political front as people vying for different positions urge the public to vote them into office in order to serve them in the belief that the position is what they need to serve. And more often than not, the public falls for this gimmick, they associate service with position. This would be excusable if it was only found among the politicians.
But no, this is also very rampant in the corporate world as well. With limited positions in the office, employees jostle for the few positions available and this is likely to lead to unhealthy competition among colleagues. But once a person gets into a position of authority in the office, more needs to be done. If one gets into that position with the same mindset as the politician, they are not likely to succeed for a long time.
Imagine that person telling his or her colleagues every day that he is the "bona fide" occupant of that office and demands respect from all in the office, how far would they go in helping the organisation succeed? To such a leader, a position or title for that matter is a symbol of authority that others should respect.
To start with, the new leader ought to realise that people will follow him for a short time because of the new position and because they do not have another option, they are expected to follow their leader if they desire to remain in the organisation. That works for a short time. However, if the leader does not recognise that they need to build relationships with members of the team and in some cases bridges with those they competed for the position with, they will just find their influence dwindling with time.
If nothing changes, they are likely to turn to threats to get the job done because people no longer follow them willingly no matter how many times they remind them of their position. Once your team loses their trust in you, it would become very difficult for you to get reasonable results.
Remember you got into that position because you were good in your field but failure to develop yourself and more so your people skills is likely to cost you dearly. This is where many leaders fail. They imagine that because they got into leadership, people will follow them automatically, but it doesn't work like that.
The people that you are leading are looking at you and wondering if they can truly trust you. If they can't, they are unlikely to give their all to you. They will appear in the office but they will be psychologically absent. And talking of disengaged workers, a recent Gallup study revealed that 83 per cent of Kenyan employees are disengaged at work. They are doing the bare minimum as they wait for the pay cheque. This should be very worrying for any employer. When you pay people who are hardly productive, it eats into your bottom line and this is clearly not sustainable.
What should this leader do? They should endeavour to transition very quickly from leading from a position to building relationships. Listen to people, intentionally develop relationships with the people that will help them know that you care about them. Maintain a high level of integrity. Let your words match your actions. Where there is a discrepancy, people will not trust you.
Respect is earned not demanded, people can see through you. This type of a leader is likely to resort to using their authority to invoke rules that need to be adhered to or even read the riot act to them. They will follow you for fear of being fired but their devotion will not be there. This is not a good place to lead from as a leader. You are unlikely to win the undivided support that you desire to deliver the results that are expected of you.
While it may be easy to measure this in the corporate sector because there are metrics to use and the bottom line is there to show if you are generating results or not, it is more challenging for public servants. The picture could get gloomier when you think of the political arena; the true employer, (the public) is helpless to take action against the leader (their employee) when they don't perform and are left at their mercy. A leader doesn't need a position to serve.
-The writer is an author and a personal growth and leadership coach. [email protected]
Related Topics