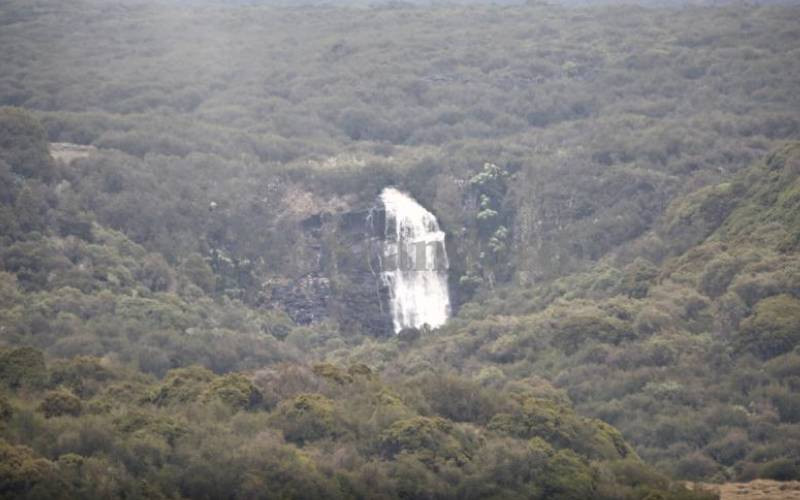 Monday, Jun 5, 2023, will be the World Environment Day. It comes at a time when nations and regions are worried about climate change and its vagaries, especially in the lead up to COP28.
Resources are being committed, high-level conversations happening and plans made as the world seeks solutions to global warming.
So, why don't we see the impact of these talks and resources when we listen to needs of vulnerable communities?
From my experience, it is because the voices of those impacted the most are ignored, although they best understand the problem and hold the solutions.
Growing up in an urban slum, I have witnessed people's innate abilities and have dedicated my life trying to elevate them. A lot is at stake. This is the time to lead conversations around the change agenda. Because, if not now, then when? Our talented and young population fills me with hope that the war can be won, but a lot of work has to be done.
Time is running out and we must act now. President William Ruto's tree restoration programme, which calls on us Kenyans to plant 15 billion trees by 2032 is timely. At Shofco, we are doing our best to see slums become greener, just like they used to be.
But, this programme alone will not help us adapt to impact of climate change in our communities right now. Sustainable change can only take place if all Kenyans and every private and public sector player join hands.
Effects of climate change are being felt far and wide. While others are talking about tourism trips to Mars, and flying in private jets, nearly 50,000 Kenyans are currently struggling with the aftermath of devastating floods.
Heavy rains that began in March have cut off villages and severely limited access to essential services. Lives have been lost, roads and livestock swept away. Do we need more evidence than this to mobilise action?
And, isn't it ironic that just in January, severe drought plagued northern Kenya - yet another weather-related catastrophe. Our communities lost 2.5 million livestock and are now reliant on relief aid.
Why is this suffering going unseen? Our fishing industry has been hit hard too and the maize we use for our ugali is priced so high people cannot afford this staple food.
According to the Integrated Food Security Phase Classification, there has been a 43 per cent increase in the 4.4 million Kenyans facing high levels of food insecurity compared to last year.
The impact of climate change is clear. We must not let the situation get out of hand.
Kenya can be a leader in climate adaptation. Because of the talent of our growing young population - they are the future and we must empower them. More than 80 per cent of our population is under the age of 35. This is a power force.
The SHOFCO Urban Network (SUN), for example, has ability to mobilise nearly a million youth full of passion, energy and hustle. They have ideas on how to shield their communities from the new weather patterns - but who will listen to them? President Ruto, government and private sector partners must shift our focus to empowering the voices of young people in our local communities, so that they can have the dignity to drive change.
Youth in Kibera want better drainage systems. Youth in Siaya County need water pans to collect enough water to sustain crops and livestock during drought, as well as seedlings.
But, are drainage and irrigation systems on the government agenda? And, what about knowledge-building and practical support to help people adapt? By rolling out some of these simple, yet powerful solutions, we can prevent further suffering.
We must mobilise and empower our youth to drive such solutions and bring climate action planning down to the community level.
We must face climate change head-on, before it is too late, and showcase to the world what Kenya can do.
-The writer is founder of Shofco and a member of USAid board. Twitter @KennedyOdede
Related Topics