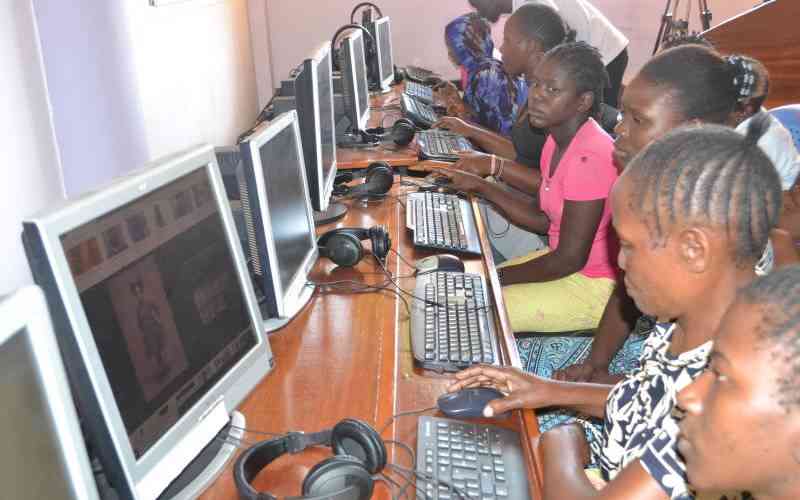 The world is gravitating towards greater levels of digital technological advancement and more nations are relying less on manual systems. This comes with the realisation that digital technology is vital in modern society and affects nearly all facets of life spanning from productivity, interactivity, security to education, healthcare and transport.
The benefits of digital technology in various sectors are numerous. Gone are the days when people queued for hours in banking halls, thanks to online banking. Remarkably, the transportation sector has not lagged behind as vehicles are sprucing up for automation; solving various conveyance woes.
It is relieving that employees can work remotely and students can learn right from the comfort of their homes courtesy of the virtual learning system. It is now easy to comfortably venture into new locations due to ease in navigation through mapping and GPS.
It is an awakening moment since the pace at which the technological shift is happening is quite fast. Notably, the government has embarked on building robust infrastructure such as the fibre optic cables and installation of free Wi-Fi hotspots, enabling many Kenyans to get fast internet connectivity. This is a step in the right direction as the technology is needed in various aspects.
Digital technologies such as Internet of Things (IoT), Artificial Intelligence and cloud computing are restructuring the workplace. Gradually, there are roles getting replaced by automation to increase productivity.
Consequently, there is need for modification in all domains so as to avoid massive job losses and enrollment of students to irrelevant courses in institutions of higher learning. Time to adapt or perish.
Digital literacy is the magic that will fine tune various analog skills to enable one deliver the desirable outcome and meet the requirements in the marketplace.
Advisably, institutions of learning ought to ensure that students acquire comprehensive digital skills in line with the latest technological advancement. This will prepare graduates in readiness for jobs availed in the digital world.
There are key digital skills that are marketable and college students can consider studying such as programming. The high demand for software development and scripting languages such as Python makes programming highly marketable in the work place.
IoT is also a key specialisation that needs trained experts. It is a system of embedded devices which facilitates communication between devices and the cloud.
Cybersecurity is the other marketable skill that students can specialise in. Cybersecurity knowledge is beneficial and required in various roles. The upward risk of cyberattacks has caused an escalation of job vacancies searching for cybersecurity experts.
It is also advisable to consider studying advanced analytics, a method that uses machine learning algorithms and predictive modelling amongst other statistical methods to analse business details from various data sources. Advanced data skills such as big data analytics are highly required in job postings.
Ms Githinji is a public relations officer
Related Topics