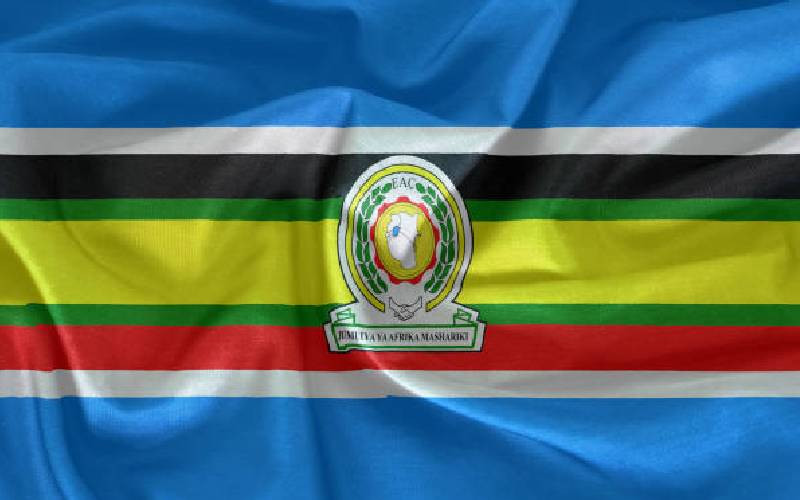 A week after President William Ruto tore into foreign powers for allegedly maltreating African leaders, Ugandan strongman Yoweri Museveni has fired a salvo observers say could test Kenya's ties with its pet neighbour.
Through an Executive Order No 3 of 2023 released on Wednesday, Museveni asked Kenya to extradite an unknown number of herders said to have crossed the border and shot dead five Ugandans, among them geologists.
His surprise entreaty flatly accuses Kenya of abusing Uganda's spirit of Pan-Africanism. The veteran leader also implies, and rightfully so, that Kenya may not be doing enough to address proliferation of illegal arms. From the tone, the Ugandan leader was enraged to the core.
This in my view may be another of the infinite ups and downs facing the seven-member East African Community (EAC). In the past, we've seen countries auction animals from across the border. During the Covid period, truck drivers suffered in neighbouring countries, with many arrested and thrown into cells for lacking test certificates.
Similarly, there have been untold dangerous trade wars over consumer products like milk and eggs. In Lake Victoria, territorial conflicts have become the norm, with fishermen who're mostly Kenyan harassed, beaten up and made to pay illegal taxes.
These and other recent events have made many observers jittery on the envisaged EAC integration. Author Joyce Meyer says patience is not simply the ability to wait - it is how we behave while waiting for an outcome. Usually, when the wait time slogs, things tumble.
And now, as we wait to achieve the EAC integration dream, our behaviour – individually and collectively as countries – speaks volumes. We seem rudderless, impatient and vindictive.
Worse still, ordinary citizens have little faith in the integration efforts mainly because they hardly think it will work in their favour.
President Ruto's call that 'we must not give credibility to the artificial boundaries and bring down these barriers, convert them to stepping stones and build bridges of friendship' is timely only that the EAC bloc seems grounded in many assumptions. These recent tensions and rigidities have only but reduced the bloc to all talk and no action. It clings to the illusion of integration but without energy. The bloc puts forward grand ideas but implements them in a languid manner, pulled back by selfish interests. Rwanda and DR Congo – the latest member – are toying with war over the former's alleged support to M23 group. The tensions have caused untold distress within local communities.
A cursory look will tell you the community's impact isn't felt in the right proportions. Apart from resource constraints and dishonesty, what ails EAC the most is failure by the member countries to engage in honesty and involve communities through public participation.
In many case, EAC citizens are harassed left, right and centre at points of entry and denied jobs on account of nationality. The Migingo case is another blot that refuses to go. I have previously argued in this column that as EAC grows in size, there is much to ponder on how citizens perceive each other and what they fathom of the need for full integration.
Beyond meetings in Arusha, the political leadership should open up space for more synergies on areas such as human rights, jobs, climate change, justice, migration, education, equity and other fundamental rights. Civic education on Article 5 of the EAC treaty is key.
The bloc should do more to make citizens feel and appreciate it. Full understanding of it should be deeper than just the reported growth in formal and informal cross-border trade, lower tariffs, elimination of barriers, free movement of goods and people, intermodal connectivity and one-stop border posts. Let member countries look beyond self-interests. Extraditions, work permits and tariffs shouldn't be a springboard to tensions.
-The writer is a communications practitioner. Twitter:@markoloo
Related Topics