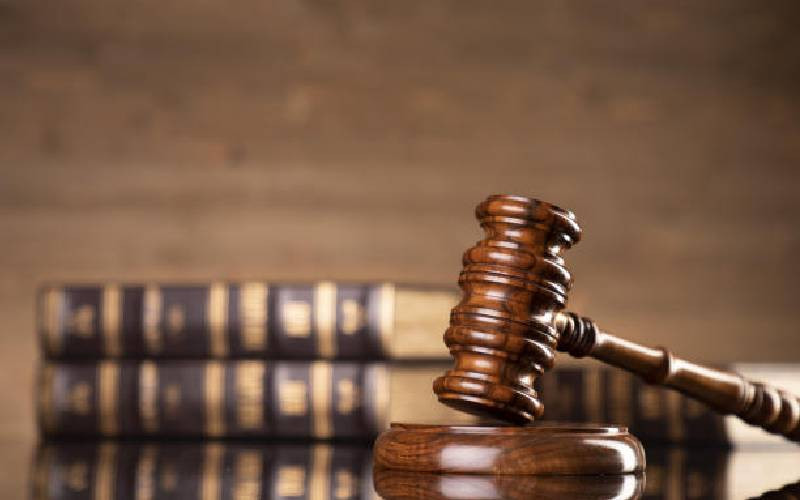 You see the main challenges facing our country in the past five decades are corruption and limited right to civil liberties. Every regime that comes to power promises to deal with these challenges head-on but we all know the outcome. Nothing significant happens.
The poor who break the law are quickly brought to a court of law and prosecuted accordingly. The big fish whose singular action deny millions of people access to healthcare, cheaper food supply, lower transport cost, affordable education, fair competitive business environment and credible election outcomes dance with courts and often wiggle their way out of crime.
Let us face it. The culture of corruption is so deeply embedded in our psych that even some religious institutions that should defend the poor who suffer most from the effect of corrupt systems, become great defenders of corrupt fellows. Look at the just released Form Four national exam results and the allegations flying left and right. On the one hand, we do not want kids to cheat, which is a fruit of the corruption culture, but, on the other hand, we will pull all triggers on whoever questions dubious contested leadership elections.
Yes, let every Kenyan learn law to exercise and enjoy individual and collective freedoms to rights as contemplated in the Constitution.
I am particularly proposing a mandatory law curriculum whose outcome will be a Kenyan who knows, exercises as well as defends both individual and civil liberties. The current context in which laws are selectively applied will continue to hurt conducive environment for not just economic growth but exercise of individual liberties.
That every Kenyan should learn law to know what rights one is entitled to is not a new initiative, really. The aim of civic education programmes is exactly that. However, we all know that the civil society lost ground to a cannibalising government. Other than a few activists who hold on to a thin ray of hope, we have practically lost civil liberty advocates.
Governments across the world have strategic approaches to instilling public discipline. National Youth Service or its equivalent in other countries is an example. It was mandatory for any Kenyan student admitted to the university to go through the semi-paramilitary programme.
Corruption and loss of civil liberties generate dissent. The good news is that we can redeem the future so that every Kenyan becomes a promoter as well as defender of justice.
Law should be embedded in learning institutions from primary to university. At primary, children graduate with a certificate in law. At secondary, get a diploma. At university graduate with a degree having attained a certificate, a diploma in primary and secondary respectively.
I radically propose that no employer below age 45 years should hire staff without a law degree. Similarly, no one below the age of 45 should be hired without a law degree. Anyone between 46-65 should hold an equivalent of a postgraduate diploma in law to hire or be hired. I will give ourselves a five-year grace period to effect this.
The purpose of this proposal is to achieve 'herd immunity'. We need to reach a point at which Kenyans will be very well informed of what constitutes personal rights, collective rights, procedures and processes of attaining these rights, basics in litigation, appeal processes and when to revert to Alternative Dispute Resolution mechanisms.
Above all, the legal 'herd immunity' status will mean Kenyans can spot and deal with corruption at workplaces, in public spaces, in discourses of public interest and in the way institutions are run.
Civic education has failed. The public interest litigators, legal entities that offer free services to people in need and similar provisions are too few to minimise corruption and the rampant manipulation of the public from from enjoying its rights.
Let every Kenyan be legally empowered to defend self.
Dr Mokua is executive director, Loyola Centre for Media and Communication
Related Topics