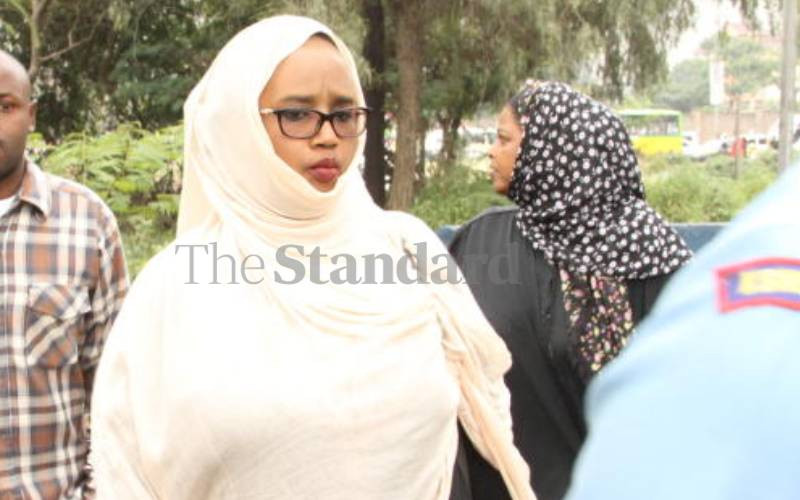 With her husband Junet Mohamed consumed by presidential campaigns and missing out on his own campaigns for his reelection in Suna East Constituency, Dekah Jamaa knew her role was cut out.
Junet's opponents had turned his absence from the local scene into a campaign tool and were keen to discredit his development scorecard. Some had even christened him an absentee MP.
And with the die cast, his opponents were optimistic about mounting a successful campaign against him.
But armed with the belief that Junet's absence to campaign for ODM leader Raila Odinga was a worthy cause, Dekah joined the campaign trail in a sustained vote hunt for her husband.
Junet's supporters believe she is the key that enabled him to win a third term without campaigning for himself. In the last two weeks to the polls, Dekah was the face of Junet's reelection strategy.
On Thursday, Junet retained his seat after garnering 26,516 votes from his constituency, giving him a chance of serving for a third term.
The legislator won by a landslide with former Kileleshwa MCA Elias Okumu coming a distant second with 4,978 votes.
Thursday, Jamaa said Junet's track record convinced residents to back him for another term.
"Most of the people knew mheshimiwa was not around. If they had an issue with him, they said they would wait for him," Jamaa said.
Constituents, she says, welcomed her and appreciated her for bringing them his greetings.
"They were telling me they are going to vote for my husband and that I should just go home and relax," she said.
In 2013 and 2017, Junet campaigned together with his wife.
Related Topics