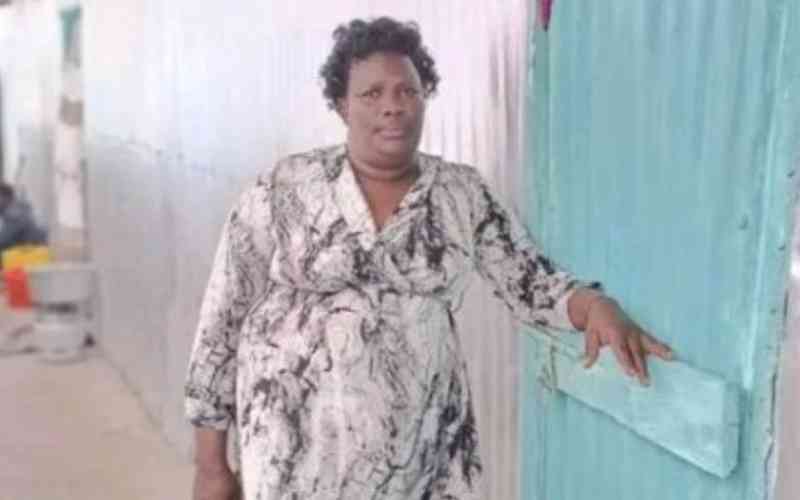 Nancy Indoverie Kizungu alias Mathe, an alleged marijuana seller in Ngara is on the run.
Kizungu is said to have gone into hiding after her counterpart, Teresia Wanjiru, was arrested on Tuesday, August 15.
According to the Directorate of Criminal Investigation (DCI), Wanjiru was arrested alongside three minors after Anti-Narcotics Unit and the Trans National Organised Crime Unit raided her place in the slums of Karuia within Ngara.
A police source intimated to The Standard that Wanjiru allegedly works for Mathe, who is said to be the main bhang distributor with associates from Isebania, Busia, and Moyale where the products come from.
Mathe has a powerful influence that has seen her stay in business without any police interference and prefers to distribute her product in slums since she has people who act as "watchmen and informants" in case of a raid.
"Nancy is a powerful individual to the extent she can influence the transfer of police officers within Parklands, Central, Ngara, and Kamukunji Police Stations as well as influence the transfer of friendly and cooperative officers to desired stations. She operates in Karuia slums within Ngara in Nairobi. The area offers her with conducive operation base since she offers an incentive to unemployed youth who provide security and act as informants in case of any police presence," the source told The Standard.
In June 2022, Mathe was arrested with her associates and arraigned at Kahawa Law Courts where she was fined Sh525,000 before being released.
On Tuesday, the Anti-Narcotics Unit recovered twenty bags of cannabis, four cartoons of rolling materials, 173 packaged sweets, a cartoon of suspected weed cookies, and Sh13.4 million at their place in Kariua slums.
Related Topics