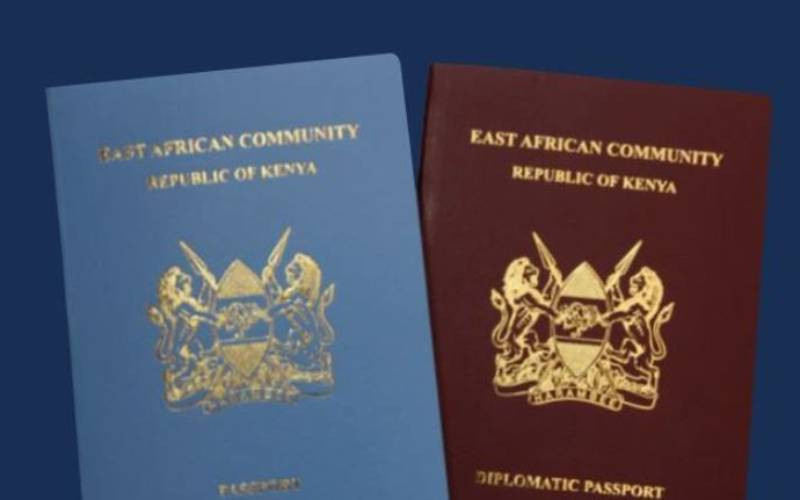 The Immigration Department now says passports will be issued to applicants using a system known as Rapid Result Initiative (RRI).
The system began operating officially on Monday, September 25, and will go on for the next 30 days.
According to a post on the department's X account (formerly Twitter), a list of applicants required to collect their passports will be released on a weekly basis.
"Passports are now available for collection at the Immigration Office where the application was made. For ease of service, passports will be issued to a specified number of applicants per day throughout the 30-day RRI period," the department said.
The lists will be posted online specifically on the department's website, www.immigration.co.ke, and X account, @ImmigrationDept.
Passport collection will be done from Nairobi, Mombasa, Kisumu, Eldoret, Nakuru, Embu, or Kisii counties depending on where one applied.
Last week, Interior Cabinet Secretary Kithure Kindiki, announced that the government is contemplating taking action against those who fail to pick up their passports on time.
"On Wednesday we will start a national wide rapid results initiative on collection of passports and we will make it mandatory for collection of passports within a specified time that we will announce," he said.
He also noted that the ministry is dedicated to reducing the turnaround time for service delivery to seven days in the next two months.
The RRI system will reduce long queues in immigration offices, as well as make the issuing faster and more efficient.
Kindiki had earlier attributed passport backlog to corruption, inadequate resources, and delayed passport processing.
He assured the public that he will reduce the backlog and since then, he has paid numerous impromptu visits to Nyayo House, a move he said was aimed at motivating staff members to work harder.
In this regard, he introduced double working shifts to speed up the process and arrested people suspected of collecting bribes in a bid to curb corruption.
Related Topics