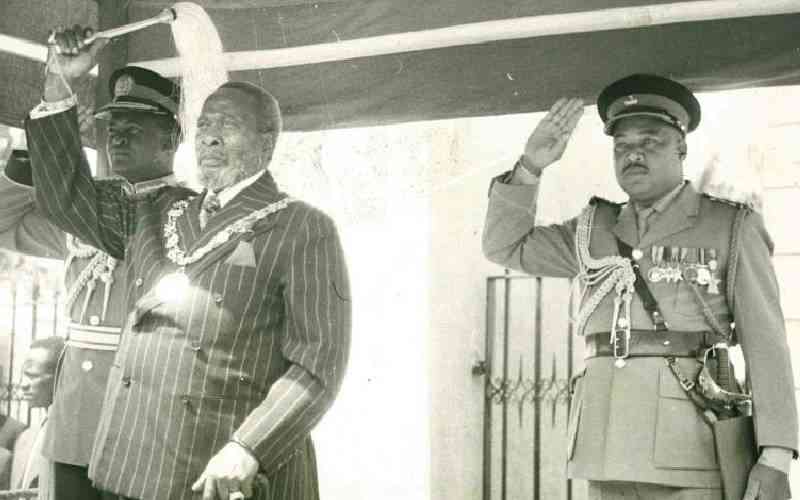 The President was dead. The Vice-President was missing and a rudderless Cabinet was biting its nails while a clueless nation waited, oblivious of the desperate activities taking place in State House Mombasa and Nairobi.
Who among the 15 top officials and Cabinet ministers was going to fit into the shoes of Jomo Kenyatta, whose body was being flown from Mombasa even as they met?
The law and the procedure dictated then that the Cabinet be convened. This call had been made by the Attorney General, Charles Njonjo at exactly 9.00am on August 22, 1978. His instructions were that the Cabinet meets at 11.00 am.
All ministers except Vice-President Daniel arap Moi were assembled at State House 15 minutes before the appointed hour. The Vice President was unaccounted for and when 11.00 am, struck, the Secretary to the Cabinet, Geoffrey Kareikia Kariithi signalled the meeting to start. Since Moi was missing, Kariithi proposed that the Cabinet choose one of the ministers to chair the meeting.
Njonjo would hear none of this and insisted that all efforts of tracing the missing Vice President had not been exhausted. He called the duty officer at the police headquarters, inspector Simmone Wambugu instructing him to find Moi and the hunt for Victor Papa, the code reserved for the VP started in earnest.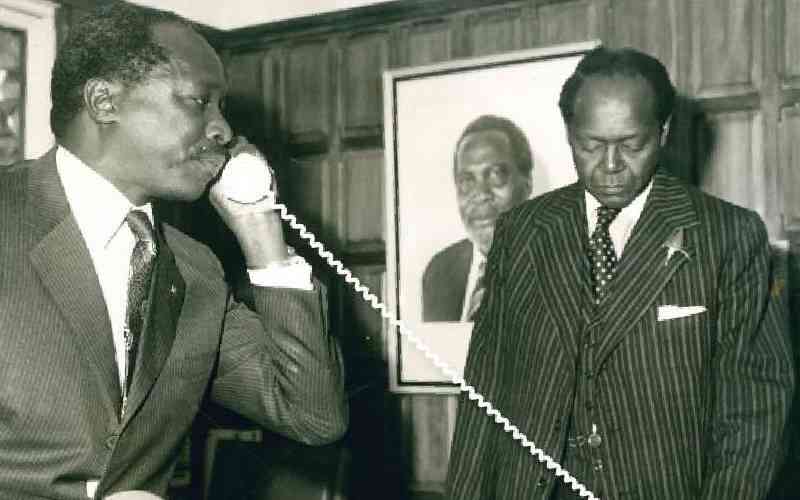 Wambugu later explained that Njonjo had told him the Cabinet meeting would not take place until the VP was traced and brought to Nairobi.
The mission to find and evacuate Moi to State House Nairobi was frantic as it was dramatic. Wambugu was tasked with issuing orders to his senior Assistant Commissioner of Police, Kenyan Commandant Charles Mathenge Njuki, who was at the time the commander of the Police Airwing.
Mathenge flew out of Wilson airport in fixed-wing Cessna aircraft and was followed by a helicopter to the general direction of Baringo, Moi's home, as Wambugu frantically tried to locate the missing heir apparent.
When the Officer Commanding Police Division (OCPD) Baringo went to Moi's home, he found that the VP had already left. The security forces finally traced the VIP and his bodyguards in the wild, and ultimately directed Mathenge to the place.
Since the fixed wing could not land in the hilly terrain that the VP had been located, Mathenge had to land his Cessna and switch to the helicopter which he finally flew to State House, after special clearance from the watchtowers at Jomo Kenyatta International Airport, Wilson and Eastleigh Airbase in Nairobi.
Finally, more than 8 hours after Kenyatta died, his deputy was sworn in as an acting President. A power vacuum had been averted, marking the beginning of Moi's 24-year tenure.
Related Topics