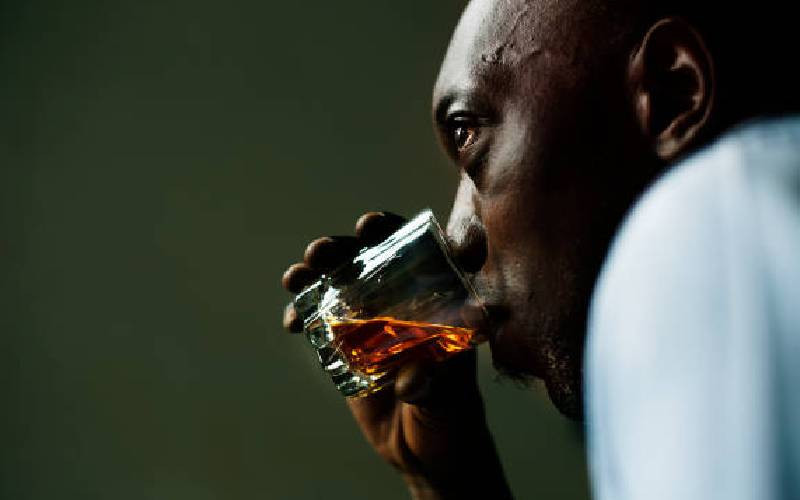 Alcohol remains the most abused drug in Kenya, according to recent findings by the National Authority for the Campaign Against Alcohol and Drug Abuse (NACADA).
According to the February 10 report presented to the Council of Governors (CoG) titled 'Status of Drugs and Substance of Abuse in Kenya', the online sale of alcohol has complicated the war on drug abuse, especially among the youth.
In its report, NACADA raised concern over alcohol and drug abuse at the workplace calling on relevant agencies to pay attention to the issue as it negatively impacts productivity and health.
In Kenya, alcohol was found to be the most abused drug with 3,199,119 of the population affected, followed by Tobacco and Khat at 2,305,929 and 964,737 affected people respectively.
"The situation has been made worse due to the growing problem of drug abuse in our schools. The most abused drug in Kenya is alcohol followed by tobacco, khat, cannabis, prescription drugs, heroin and cocaine," NACADA stated in its quarterly report.
The Authority also raised concerns about the limited number of treatment and rehabilitation facilities in the country stating that the minimal facilities available are unaffordable to the majority.
The same report indicated that Nairobi County leads (at 6.3 per cent) in the country's consumption of cannabis popularly known as weed or bhang; followed by Nyanza at 2.4 per cent, Coast region at 1.9 per cent and Eastern at 1.5 per cent.
"Bhang' ranked fourth among the most abused drugs in the country. The national prevalence of cannabis use is 1.9 per cent with its use found to be highest in men, at 3.9 per cent, with women coming in at 0.3 per cent," the 45-page report read in part.
NACADA has made several recommendations to salvage the situation among them; is a proposal to amend the Narcotics and Psychotropic Substances (Control) Act, 1994 and also suppress online sales and marketing of alcoholic beverages, drugs, and other substances of abuse.
"Devolution of drug control and licensing to County Governments has witnessed a sharp increase in the number of alcoholic drinks selling outlets and restaurants. County Governments need to ring-fence revenue from licensing and invest in preventive education, research, training and capacity building of addiction professionals," NACADA recommended.
It has also called on the Ministry for Youth Affairs, Sports and the Arts to identify opportunities for engagement to facilitate the implementation of tailored drug and substance use prevention programs for youth out of school.
Related Topics