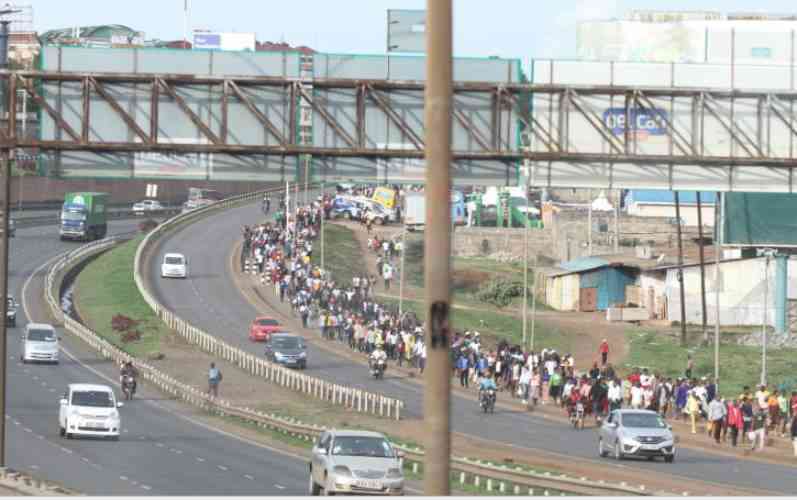 Kenya Roads Board (KRB) has rolled out a new classification manual which will consider all networks.
The manual was finalised from a survey conducted in July 2022 aimed at addressing the suitability of improving the roads.
According to the KRB data, there are 161,451kms of classified roads comprising 39,995kms of national trunk roads and 121,456kms of county roads.
Following a review of the reclassification, the draft updated road register comprises of 45,532kms of major highways and 117,067kms of county roads.
KRB Director General Rashid Mohamed says the ministry will continue engaging relevant stakeholders and sharing information with the public through its website.
"Article 35 (3) requires the state to publish and publicize any important information affecting the nation. By segregating the road network into functional classes, a country develops a framework that is a basis for determining funding requirements for each road and the network as a whole, appropriate design standard for each road and allocation of management rights to road agencies." Said Mohamed.
On behalf of the Ministry of Roads and Transport, KRB has updated the national roads register for approval and gazettement by the Inter-Governmental Relations Technical Committee.
The Ministry of Roads and Transport says it has received over 3,000 formal requests showing the challenges encountered during the sorting and listing process, after registration.
"A number of questions we need to address in the review are the road classification criteria, naming challenges, the numbering system and the frequency of reclassification. The desired approach should be a network approach that promotes connectivity and contiguity of the road network and in the most functional way especially for the National Trunk Roads." Joseph Mbugua, the Principal Secretary for State Department Ministry of Roads and Transport.
Going forward, KRB has pledged to do more development and upgrading of major highways working jointly with the County Governments.
Related Topics