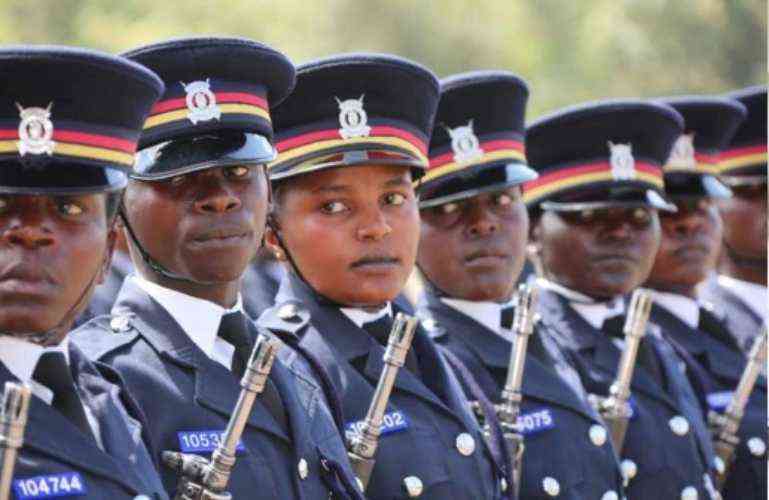 The Rural Private Hospitals Association of Kenya (RUPHA) has written to its members who provide medical services to National Police Service and Kenya Prison Service members asking them to scale done the previous benefits under the officers' medical scheme.
In a letter dated January 2,2023, and copied to the Inspector General of Police, the Chairman of RUPHA, Dr. Brian Lishenga stated that the service providers have been forced to reduce the quality of benefits enjoyed by police officer and their prison counterparts following the termination of the comprehensive medical cover with the National Hospital Insurance Fund (NHIF) for being too costly.
"We wish to point out that some of the terms spelled out in your letter to providers dated 30th December 2022 will automatically lead to a reduction in the quality of benefits to be enjoyed by the officers under the now terminated NHIF contracts," the letter read in part.
Previously, under NHIF, the hospitals were providing the police officers outpatient services under a Fixed Fee for Service (Fixed FFS) reimbursement of Sh1,500 per beneficiary per visit.
NHIF had made a bid for the renewal of the contract for 2023 stating a figure of Sh9.3 billion but the National Police Service Principle Administrative Secretary Bernice Lemedeket notified the provider that their bid was unsuccessful.
"We regret to inform you that your bid was unsuccessful for the reasons that it was not the lowest technically responsive bid in the financial evaluation," she said in a letter addressed to NHIF Chief Executive Officer Peter Kamunyo on December 16, 2022.
Related Topics