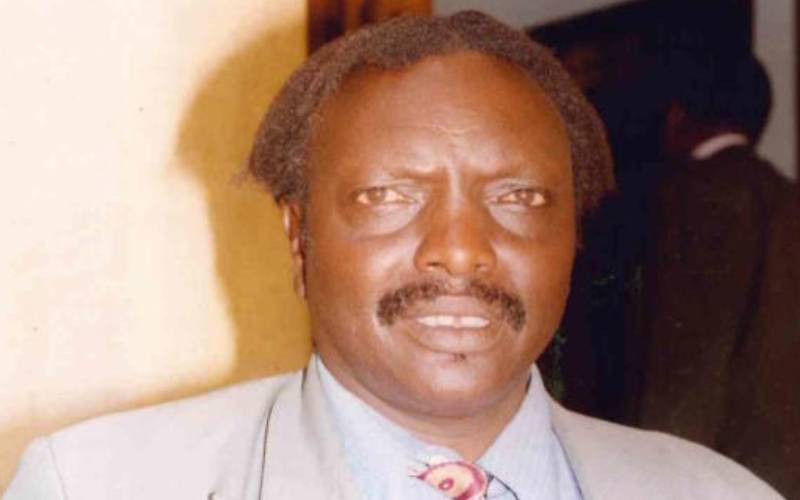 Former MP Anthony Kimetto who died last week was no attention seeker, yet he caught the eye of not only his fellow MPs, the National Assembly Speaker but of many ordinary Kenyans.
His dressing code and mannerism meant that he was not your ordinary lawmaker in the three terms that he served as the MP for Sokik from 1992.
An active debater whose contributions largely focused on agriculture, rural development and youth empowerment, Kimetto spotted an 'unorthodox' hairstyle that made him quite a spectacle in Parliament and on the streets.
The line at the dead centre, of his at times not very well kempt hair, was part of his political expression.
Kimetto who also called himself 'Sotet' (gourd used for processing milk) would sometimes show up in Parliament with a haircut that created excitement among members.
On one such occasion in 2004, he drew the attention of then Kimilili MP Dr Mukhisa Kituyi who rose to seek the attention of Speaker Francis ole Kaparo.
"I would like to compliment the member for Sotik for his new hairstyle," said Kituyi, drawing laughter from the Speaker and the whole House.
The man who at one time told the media that he was 'preordained to lead' was unapologetic about his dress code and at once told journalists at Parliament that he knew his walking style was not the best.
Outside Parliament, part of Kimetto's trademark dress code, was his fedora hats that exposed the sides of his parted hair.
Kimetto pulled no punches when dealing with hostile rivals fighting for supremacy in the then Bomet district Kanu party politics.
Among those he fought vicious battles with was former Chepalungu MP Kimunai Soi, who because of his seniority in politics and ties with then President Daniel arap Moi, felt entitled to be the region's spokesman.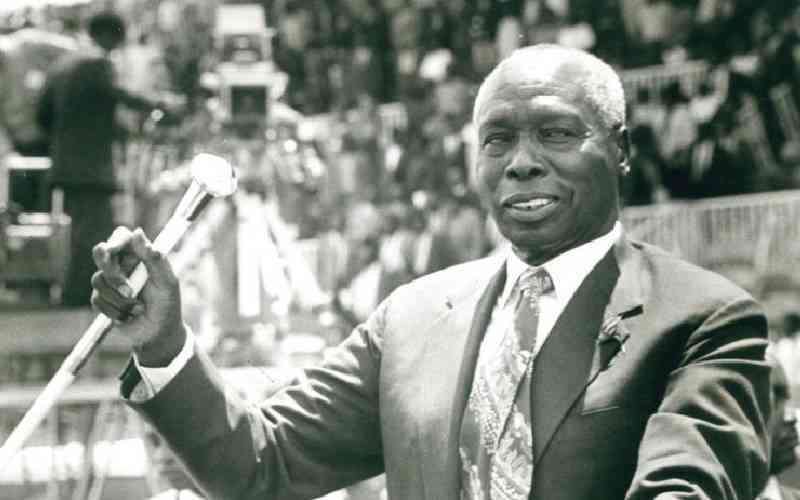 In November 2001, he protested in Parliament after police officers were ordered by the provincial administration to disperse people at a fundraising drive meeting he had convened in Sotik.
He was supported by opposition MPs who sought that he be protected and asked Speaker Francis Ole Kaparo to get an explanation from the Office of the President.
The Speaker asked the minister to table a statement explaining why a meeting held by the MP in his constituency was disrupted and if was wrong to organise a harambee.
Perhaps because of disagreements with party officials, he never served in government even as Assistant Minister in his political tenure until he lost the seat to Lornah Labosso in 2007.
His problems in Kanu persisted long after Moi had left the political scene in 2002 when the new Kanu boys in town led by the new secretary general William Ruto sidelined him.
In April 2002, Kimetto who was now considered a Kanu rebel, was in the news when he stormed a political meeting in Kericho and demanded to address the gathering because he was still a party MP.
He then made a scathing attack against the party leadership for allegedly orchestrating coups and counter coups to undermine elected leaders.
He claimed that had made the independence party unpopular and also driven MPs who had supported Kanu both materially and morally in some parts of the country.
He felt aggrieved by the party's national officials during the 2005 elections when his attempt to become the Bomet Kanu chair were thwarted.
This week, the MP-elect for Kilgoris Julius Sunkuli who had been elected the Kanu executive director recounted how Kimetto attacked him at a city hotel claiming that he had plotted to block his chairmanship bid.
Rescued by hotel staff
"He thought I was rigging him out but that was not true. Ruto was the SG and he was the one who making realignments in that region but for some reason, he targeted me," says Sunkuli.
The violent attack left Sunkuli bleeding after Kimetto hit him with a chair before he was rescued by hotel staff and fellow MPs who the took him to hospital.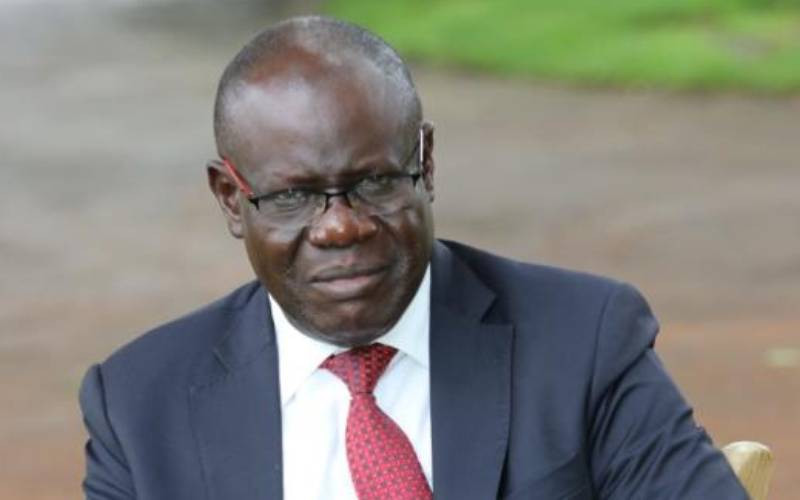 Witnesses would later tell the court that they found Sunkuli lying on the floor, as Kimetto kicked and punched him.
"We heard Sunkuli shout that somebody was killing him. We rushed in with the security guards and found Kimetto holding him by the neck. We pulled Kimetto off and took him outside," said one witness.
Although Sunkuli was bleeding from the mouth and nose, Kimetto denied the assault charges when he was cross-examined by Sunkuli's lawyer.
Sunkuli says he later forgave the MP and withdrew the case after he visited him at his Kilgoris home and apologised. "I can describe him as a man who had anger management issues but again, he was also humble enough to apply tradition and apologise as required in customary practice," says Sunkuli.
The former Cabinet Minister also had a glimpse of some queer mannerism when they travelled together with other members of a parliamentary committee to the United States.
He recounts how Kimetto looked agitated when the flight attendants served him a small tub of milk and demanded that they fill a glass for him.
"He looked disappointed but quietly sipped the milk after they told him that was the standard package that was served to all passengers," says Sunkuli. Kimetto was known for his grassroots campaign mobilsation style which included the door-to-door campaign with a slightly different approach.
Instead of walking into homes and villages campaigning, he used to visit the homes and spent hours discussing issues affecting families every time he visited his constituency.
And so the people felt he was one of them and re-elected him three times before he lost in 2007.
Related Topics