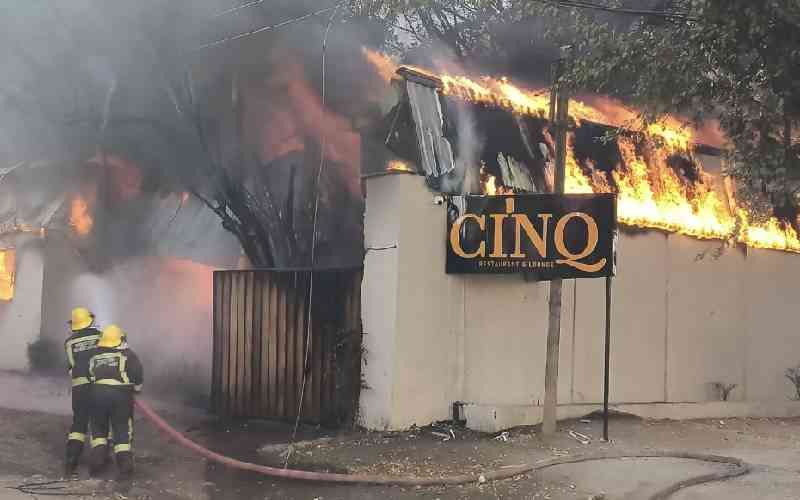 Cinq Restaurant and Lounge on Muthangari Drive in Nairobi is on fire.
The cause of the 3pm fire wasn't immediately clear. Eyewitnesses told The Standard that the fire broke out in the kitchen.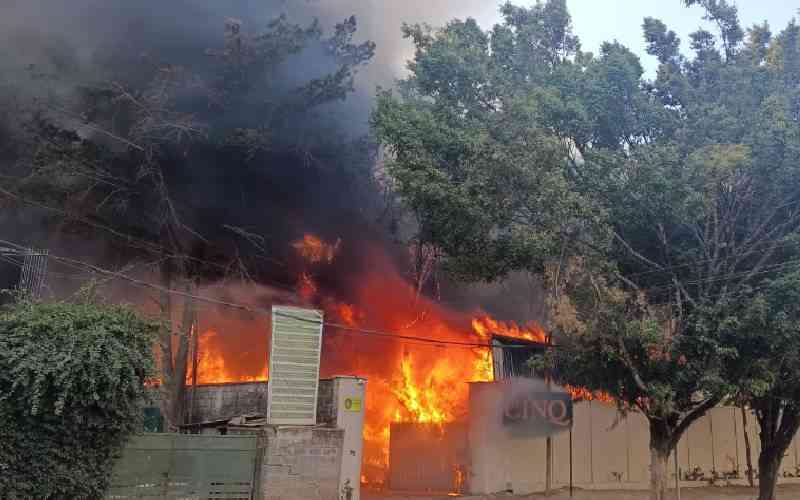 Firefighters were at the scene attempting to put out the fire as of the time of publishing this story.
The value of property destroyed in the fire has not been established and no casulaties have been reported.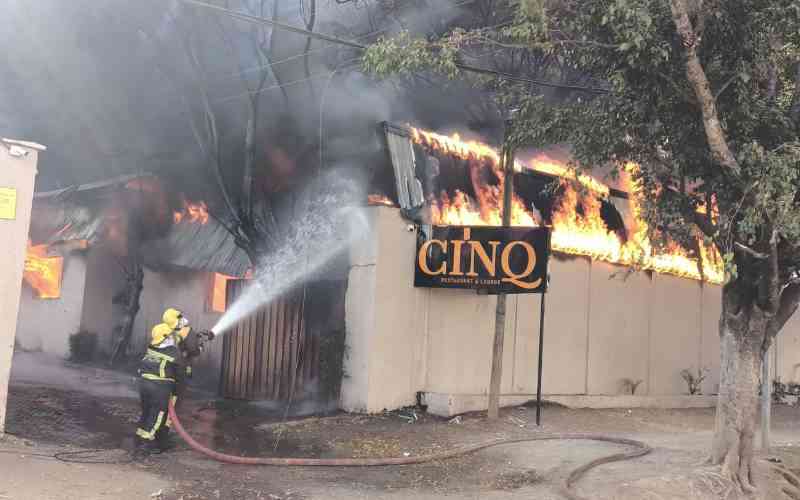 This is the the second fire incident at the Cinq restaurant. The first incident was in July 2022 and the restaurant was closed for several months.
The owner of Cinq Restaurant has estimated the value of property destroyed in the February 15 fire at between Sh5 million and Sh10 million.
Related Topics