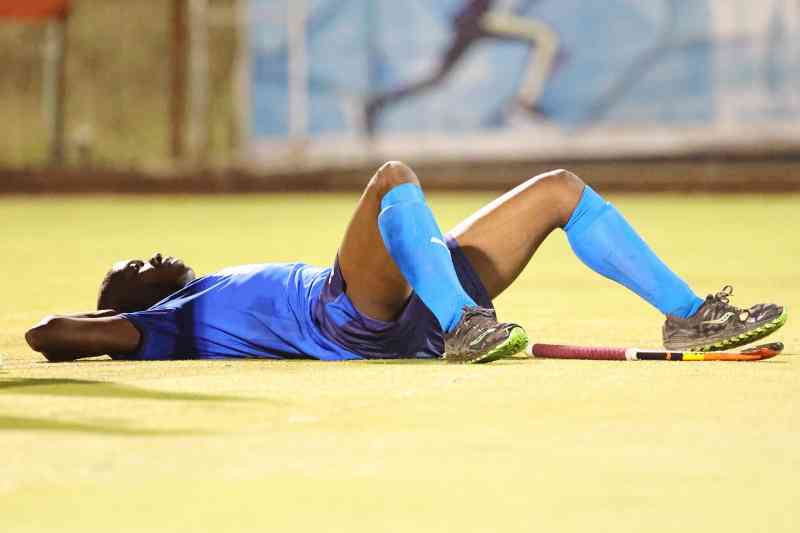 Butali Sugar Warriors is a team on a mission.
For the last four years, they have been the team to beat in the Kenya Hockey Union (KHU) Premier League.
After conquering the local scene, which they have made their own, the team has turned their focus to the 2023 Africa Cup for Clubs Championship.
To them, success at the international scene in next on their agenda. And the Kenyan side will under more pressure this time round, for obvious reasons.
Kenya will host the annual continental hockey club event set for February 13-19 at the Kenton College in Kileleshwa after the Africa Hockey Federation (AfHF) gave the country the rights to host the event.
With that, the Kenyan champions will want to maintain their top shape, only that this time, it will be against other continental giants.
The first two teams at the completion of the men's and women's Premier Leagues book automatic tickets to the Africa Clubs championship.
Most Kenya clubs have in recent times failed to compete in the event hosted in other African cities, owing to financial challenges.
Wazalendo men's club was the last local side to feature in the competition last year in Ghana.
Kenya last staged the event in 2016 at the City Park Stadium where Kenya Police finished second after losing 3-2 in the final to Eastern Company from Egypt.
Butali Sugar Warriors, who will represent Kenya at this year's event alongside women's champions Strathmore University Scorpions, are planning to go for the title this time round.
The sugar men were crowned local league champions with a game to spare after humbling Sailors Hockey Club 4-1 last Sunday but captain Constant Wakhura believes their job is not yet done as they seek African glory.
Wakhura, who has successfully led his team to 17 matches on an unbeaten record since the start of the season, said they have already started preparations despite remaining with one match until the end of the 2022 season.
"It has been a wonderful season for us. We have not lost a match in our campaign and it will be important if we maintain the same momentum ahead of the African games next month," said Wakhura.
"We are already in the mood for the continental games. We are working on some of our mistakes we have noticed in the league and I trust come February 13, we will be ready."
Butali will be relying on league top scorer Festus Onyango to inspire them to glory in the Africa Club games after scoring his 16th goal of the season.
Meanwhile, KHU Secretary General Wickliffe Ongori has said the number of Kenyan clubs set to participate in the championship might increase, if the African Hockey Federation approves the proposal.
Lakers Hockey Club from Kisumu and former champions Blazers are also in contention to represent the nation in the women's category.
Related Topics