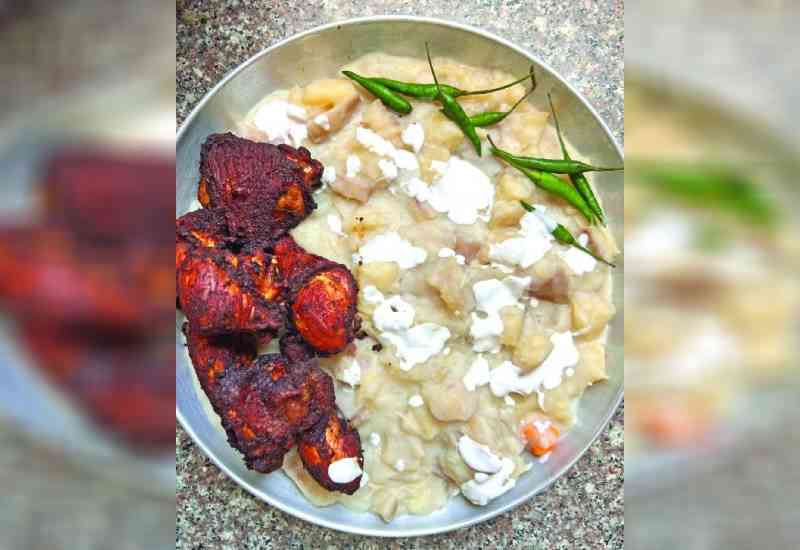 As you prepare to vote this week, treat yourself to some delicious cassava in coconut and Swahili fried chicken (muhogo wa nazi).
For the chicken, you will need:
1 chicken, cut into eight pieces
1 teaspoon black pepper
1 teaspoon paprika
50g tomato paste
1 teaspoon turmeric powder
1 teaspoon garlic ginger mince
Juice of 1 lime
Salt to taste
Oil for deep frying
What to do:
Marinate the chicken with all the ingredients for an hour or two, then deep fry it until golden brown. It should be crispy on the outside and moist on the inside.
For the cassava, you will need:
1kg cassava, cut into cubes
1 and a half litres of water for boiling the cassava
1 onion, sliced
Salt to taste
3 scotch bonnet chillies (optional)
140g coconut cream
What to do:
In a pot, pour the water and add the cassava.
Then add the onions and salt then boil until the cassava is soft and the water has reduced.
Add the coconut cream and cook for a few minutes. Now add the scotch bonnet chillies and boil until the mixture thickens.
Add some extra coconut cream on top and remove from the heat. Serve with fried chicken and green chillies on the side. Enjoy!
Related Topics