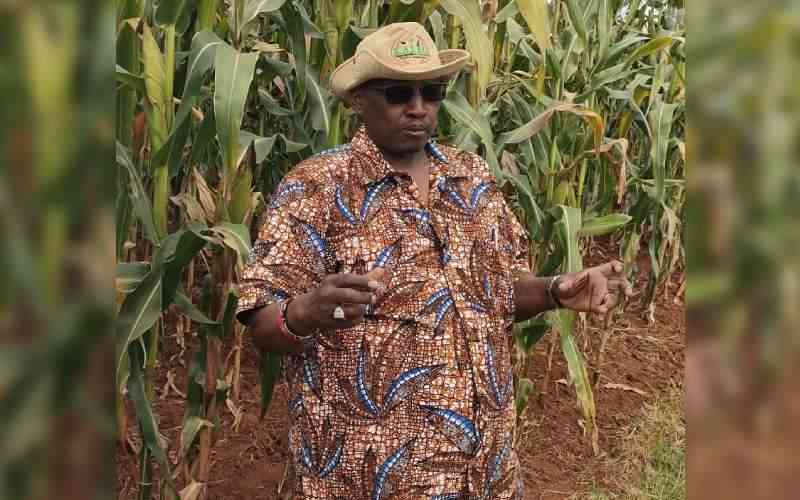 Farmers have grappled with high cost of hybrid maize seeds for many years. However, in the next year, they will access cheaper hybrid maize seeds, thanks to the new technology developed by Kenya Agriculture Research and Livestock Organisation (Kalro). The technology, Seed Production Technology for Africa (SPTA) eliminates the need for detasseling, a highly intensive process that accounts up to 40 per cent increase in cost of hybrid maize seeds. Detasseling corn is removing the pollen-producing flowers, the tassel, from the tops of corn (maize) plants and placing them on the ground. Kalro Director General Dr. Eliud Kireger said maize seed production is set to be revolutionised following seven-year research on this new technology, which delivers high-quality hybrid seed with improved yields while lowering the cost of goods and complexity of producing the seed.
"One of the challenges farmers face is accessing affordable quality maize seeds because, the cost of production or breeding hybrid seeds is expensive. This makes the seeds expensive in the market," Dr Kireger said in Kitale where the technology was being tested.
Other partners in the project are Corteva Agriscience, the Agricultural Research Council of South Africa (ARC), Qualibasic Seed (QBS) and the International Maize and Wheat Improvement Centre (CIMMYT).
Dr Kireger explained that the new technology uses a naturally occurring maize gene called Ms44 that eliminates the need for detasseling during both steps of three-way hybrid maize seed production.
"During the seed production, non-pollen producing female parent plants are sown alongside an elite male parent line that produces pollen. Cross-pollination between the female and male parents is therefore more reliable and cost-effective, eliminating any self-pollination and improving the purity of hybrid seed product," he said.
Currently, seed producers and companies in Africa, including Kenya, prevent self-fertilisation by manual detasseling, a time-sensitive process, which involves removing the pollen-producing tassels from the seed-bearing maize plants.
Related Topics