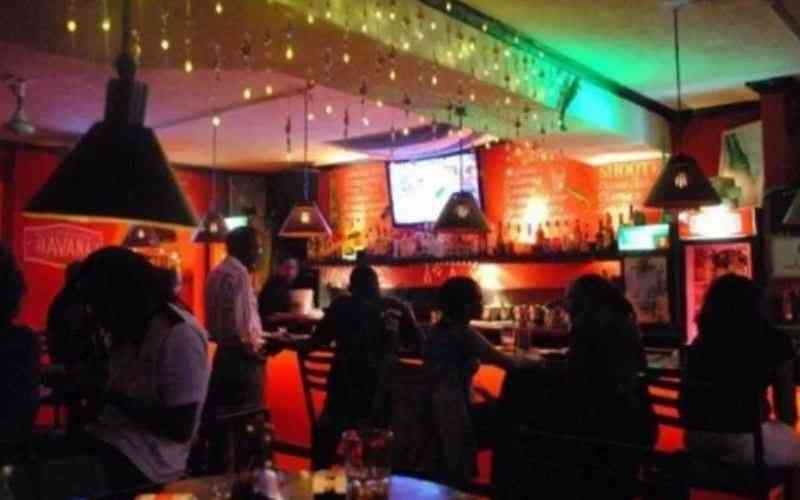 The National Police Service says it has started investigating an incident where a bar owner was caught on camera threatening one of his female employees.
According to a statement by the police on Thursday evening, the lady in the video has been urged to file an official complaint in the nearest police station.
The incident went viral after a video of Rixxos Lounge owner only identified as Jaymo, threatening and insulting a female employee who was demanding for her payment for work done.
The video surfaced online on Wednesday evening, and it is not yet clear when it happened.
"In accordance with the National Police Service mandate to serve and protect all citizens, we have commenced our investigation Into the matter," Noor Gabow says.
"Meanwhile, we are urging the lady in the video to file a formal complaint at any police station to enable the police take the most appropriate legal action into the matter," he adds.
The investigators have reiterated equality when dealing with the case.
"We wish to remind the public that the law will be applied equally irrespective of anybody's social networks or status,"
In the video, a middle-aged man is seen and heard threatening a woman whose voice is heard in the background.
The unidentified man is seen showing his phone to the woman saying he had connections with powerful people in the government and that the woman would do nothing against him.
"If I make one move, I can tie you to a case that will lead you to imprisonment. I am not afraid of you. There is nowhere you can take me in this country. I am in contact with the president," he says in the video.
The woman asks 'so I am here for my salary and you want to hit me?"
He answers her " I am not paying you"
The video has elicited public outrage, with Kenyans on social media calling on relevant authorities to take action against the businessman.
Allegations have also emerged that the businessman has done this to a number of his employees and that he has in the past used a firearm to scare them away.
Complaints of poor service and abusive employer have also come up in Roxxy Lounge's customer reviews on Google.
Related Topics