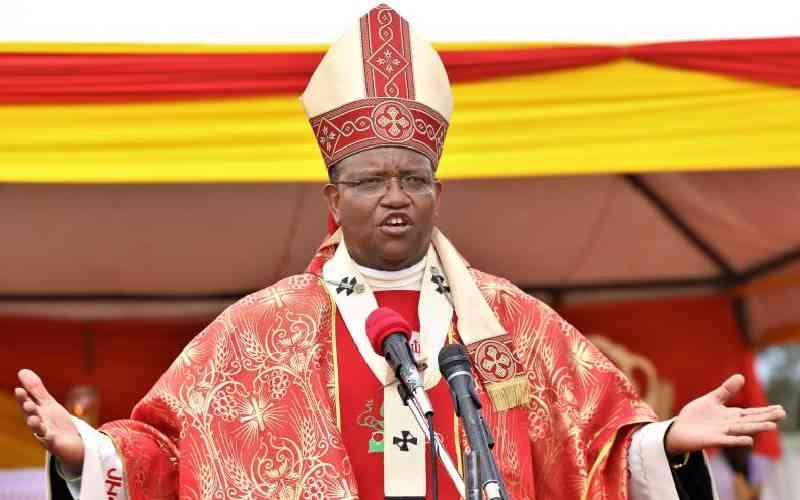 A section of Catholic archbishops from around the world are converging at the Vatican for a meeting with Pope Francis to discuss social and cultural issues affecting the church.
They are converging under the Synod of Synodality, a meeting that takes place every five years and brings together bishops from around the world to discuss ways to improve and grow the church. The Synod of Synodality is chaired by Pope Francis.
The Kenyan delegation is represented by the chairman of the Kenya Conference of Catholic Bishops (KCCB), Archbishop Martin Kivuva and Nyeri Archbishop Antony Muheria. The duo will share the views collected from the Kenyan Catholic faithful on how to improve the church.
Archbishop Muheria said the meeting will be attended by representatives of Catholic clergy, laity, and women. It is themed; Communion, Participation, and Mission.
Muheria, who was last week appointed to head Embu Diocese, said the views of Kenyan Catholics were collected from the diocese level and included concerns on marriage, accessibility of the priests, inclusion of persons with disabilities, support for youth, financial accountability, and transparency.
Catholic faithful raised concern over support of the institution of marriage noting there was an emphasis on failure as opposed to guidance for young couples, newlyweds, couples living with disabilities, and couples with young children.
"We received feedback that the church should focus on supporting families especially those in difficult marriages as opposed to telling them to keep off divorce," Muheria said.
He noted the church was concerned that more people were shying away from church weddings in favour of come-we-stay unions, an issue that needs to be addressed.
Muheria said faithfulness and fidelity were also key concerns raised by Catholics who noted that polygamy was becoming more rampant in society.
"The faithful also asked that we look into the issue of polygamy because decades ago, the society had gotten rid of this practice but it has come back and more people are engaging in it. As the church we need to address this," he said.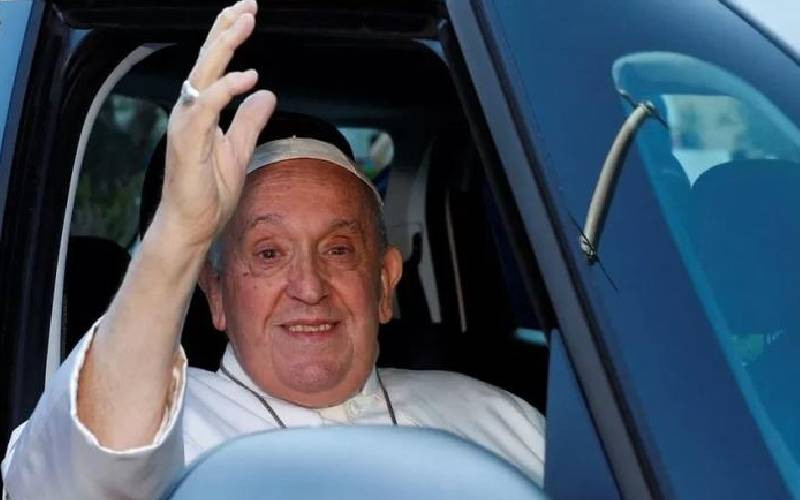 Kenyan Catholics also stated that they wanted priests to be more humane and commune with their congregants without imposing unreasonable conditions to offer sacraments.
"The faithful want priests to be accessible and available during funerals, baptisms and weddings without conditions that hinder them from giving sacraments," he noted.
He said more Catholic faithful were concerned that some of the demands made by priests were pushing people away from the church and should be moderate and fair.
Catholics also asked for the church to pay attention to the financial accountability and transparency of church funds.
"We heard calls for more accountability of church finances at every level. It is a concern we have been working to implement. It was emphasised by the views shared with people calling for transparency by the church," he noted.
The fairness and distribution of resources across church associations was also raised with Catholic men calling for more consideration in the church.
"The men in church have asked for the Catholic church to pay more attention to them and avoid discrimination or exclusion of the men's associations," Muheria said.
Muheria noted the church is working to give hope to single parents that there is room for inclusion and acceptance.
"We need to cultivate a sense of inclusion for the people who have been left out in society such as persons living with disability, youth who are struggling with addiction and single parents," he said.
He noted that above all the church was creating a space for forgiveness, inclusivity and hope for all who have previously been left out.
Related Topics