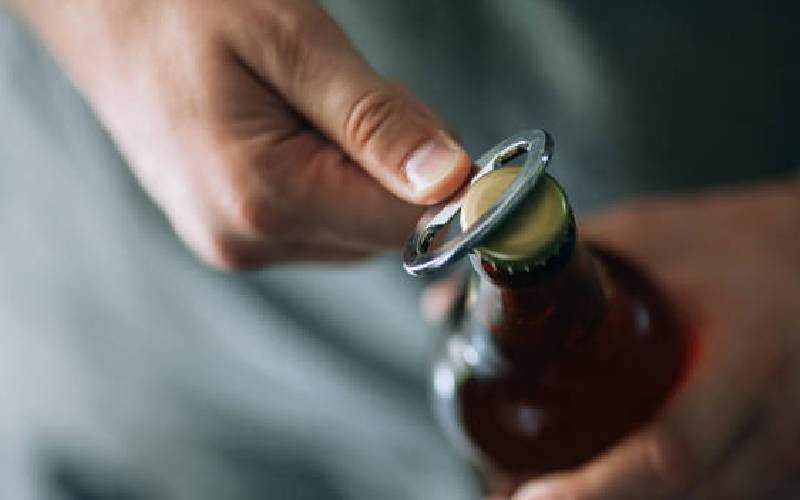 Residents of Gatitu Muruguru Ward in Nyeri have protested over plans by the county to license more bars in the local shopping centre.
The small, busy trading centre along the Nyeri- Karatina highway, already, boasts more than 20 bars.
They lamented that liquor is sold 24 hours a day and is below standard contributing to high rates of alcohol abuse.
Residents on Tuesday held demonstrations calling for immediate closure of the bars.
Led by the Gatitu-Murugu MCA Wangechi Njithi, the residents called on the government to regulate the licensing of bars within the area.
Wangechi said Deputy President Rigathi Gachagua's fight against alcoholism and illicit brew must be supported and that the cleanup should start at home.
"I request the DP to take a multi-agency approach to control the liquor bars at Gatitu trading centre to rescue young men in this area," Wangechi said.
She explained that whenever there is a police raid within the area, and bar owners are arrested and arraigned in court, they are released on cheap bond that ranges between Sh10,000 up to Sh50,000 which they raise and are released.
The MCA warned those selling illicit brew within her ward that she is vigilant, and called on the public also to help the authorities nab the brewers.
"Enough is enough there is no more illicit brew to be sold within the area," said Wangechi.
Boniface Kabui, a businessman at the trading centre for 20 years, regretted that many young men have died due to liquor.
"I wonder what type of beer they take in these bars. I recall several burials of young men I have attended, some so young even without families," Kabui said.
Stella Mwihaki, from the nearby Kamunyiri village, revealed how her two brothers have sunk into alcoholism.
"I feel so bad when I see my brothers losing to alcoholism the elder brother had a family but separated due to alcoholism; the younger one is bright but alcoholism led him to waste away, and now begs for money for a drink," said Mwihaki.
The impact of the bar business is felt in the nearby villages of Githiru, Kiamuiru, Kihuru, Kamunyiri, Kangaita and Kiandu.
Related Topics