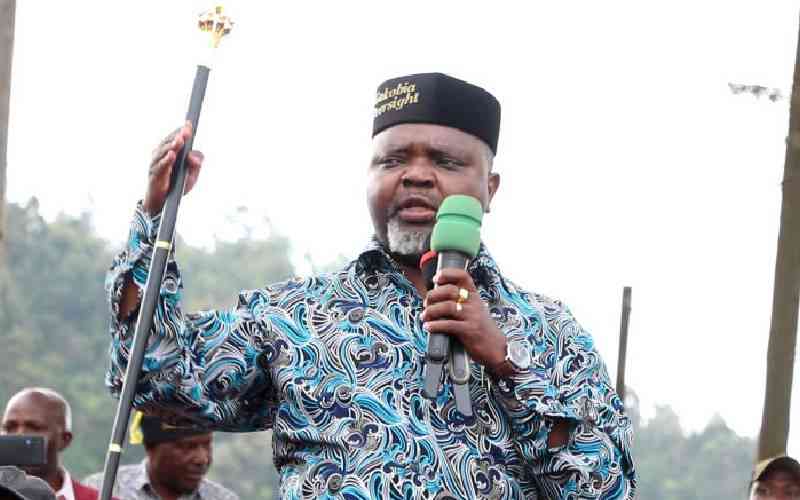 Meru Senator Kathuri Murungi has waded into the simmering feud between Meru Governor Kawira Mwangaza and her deputy Mutuma Ethingia.
Kawira allies claim Murungi has an eye on the governor's seat in 2027 and read malice in his pronouncement that he will oversight county funds to hold her accountable.
On Saturday, Murungi, Tigania East MP Mpuru Aburi and others congregated in Igembe South where they vowed to hold Kawira accountable.
Murungi launched his oversight programme and said the constitution empowers him to oversight the governor.
"Our first mandate is to oversight funds from the national government to the grassroots. It is our job, and we have no apology to make," he said.
North Imenti MP Rahim Dawood has called on area leaders to cool the political temperatures, saying they should work on the development agenda for the people.
"I am appealing to Meru leaders, including the Governor, MPs, Senator and MCAs, to put politics aside. There is too much politics in Meru, and it is not good for development," Dawood said.
There is also disquiet among MCAs, with a section of them siding with Kawira while others were of the view that the administration is slighting Mr Ethingia.
One of Ethingia's official vehicles was allegedly withdrawn recently, leading to claims that he was not being treated fairly.
Other allegations, which were denied by County Secretary Kiambi Atheru and Chief of Staff Harrison Gitonga, was that a foreign trip planned for Ethingia was cancelled.
Even as a section of MCAs expressed a plan to impeach Governor Kawira again, most of the Assembly leaders are now siding with her.
Majority Leader Evans Mawira and Majority Whip Jim Muchui led their colleagues in dismissing any plan by their colleagues to impeach Kawira.
Mawira said over 60 of the reps were with Kawira. The Assembly has 70 MCAs, including Speaker Ayub Bundi.
"We want to state that we agreed that if there is anything that might affect our relationship with Governor we will sit down and consult," Mawira said.
Related Topics