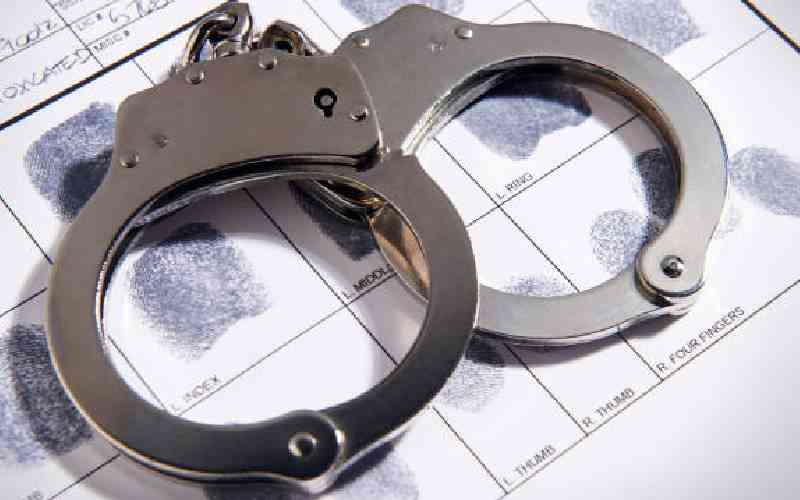 A man who was handed a life sentence for murder will now serve 30 years in jail after a successful appeal.
Julius Wamutitu Muthuita was convicted to death on August 2, 2005, for murdering his sister-in-law Mary Makumi. The sentence was, however, reduced to life in prison following a presidential decree.
But Justice Martin Muya of the High Court took note of the age of the 77-year-old convict and his good behaviour.
"I have perused the High Court judgment and that of the Court to Appeal, and the report by the probation officer. It is noted that the applicant has undergone training and received certificates while in prison for the last 19 years."
Muthuita filed his appeal on February 17, 2020
Justice Muya noted that the murder was gruesome as the deceased was hacked to death with a fork jembe following a land dispute.
Muthuita killed Makumi in August, 2002, in Theri village, Murang'a County. Eleven witnesses testified in the case. Jane Makumi, the victim's daughter, recalled how they were attacked at night.
A bang awake her at about midnight, when she saw light from a torch outside the house. Before she could rush to her mother who was asleep in the next room, another loud noise followed as two men stormed into her room.
One of them got hold of her and pulled her out. The second man had a fork jembe in his hand. She started screaming and the man with the jembe dragged her to her mother's room.
Jane testified that she heard one men telling her mother to "swallow the land, which had been making her take them to court, so that she could die with the land in her stomach".
"I recognised the voice to be that of my paternal uncle who is identified as the accused," Jane told the court.
During the incident, she said, she saw and recognised Muthuita. Jane noted the convict was wearing a black polythene paper tied on his head.
She also testified that the accused hit her mother with the fork jembe on her head and told the other men to "start their job". They all attacked her mother.
One of the men pleaded with Muthuita not to kill her.
She said when the men left, she sought help from a neighbour who escorted her to Kahatia chief's camp.
Another witness, Muraria Senior Chief Peter Chege, said there was a long-standing dispute between the deceased and the accused over her husband's share of the family land. Muthuita denied committing the offence, saying he was asleep in his house with his wife and children on that night.
During the conviction, High Court judge Hannah Magondi Okwengu said: "I have weighed the accused arguments against the evidence adduced by the prosecution, but find it difficult to believe that the accused and his wife ignored or slept through the commotion including shouting 60 metres away."
Related Topics