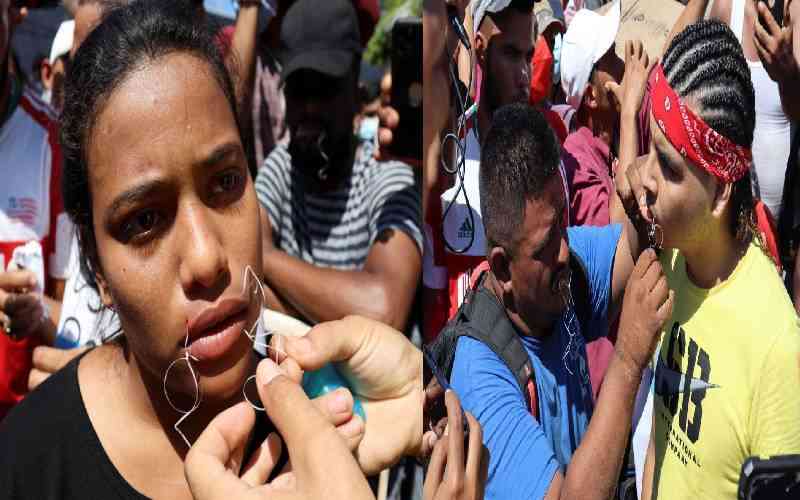 During the past 24 hours, Tunisian security units arrested 1,200 of different nationalities who planned to cross illegally the Mediterranean to Europe, private radio station Mosaique FM reported on Monday.
"The arrest operations were carried out by National Guard units during a security campaign in the southeastern province of Sfax to stop the illegal immigration waves," Mosaique FM quoted Houcemeddine Jbabli, spokesman for the Tunisian National Guard, as saying.
He added that the security units also arrested a number of organizers of the trips across the sea and seized wooden boats.
As part of the security campaign, the island of Kerkennah in Sfax province Saturday witnessed an aerial operation with the participation of many special security units and rapid intervention teams.
The campaign was carried out against the backdrop of the coast of the province becoming a major starting point for illegal immigrants as they attempted to sneak into the Italian island of Lampedusa.
The island of Lampedusa, the first stop usually chosen by illegal immigrants for their sea voyage toward Italy, is only about 80 km from the Tunisian coasts.
Related Topics